We organized a birthday party for Jules at home with a few of his little friends. Here is Jules sort of enjoying some home-made cake.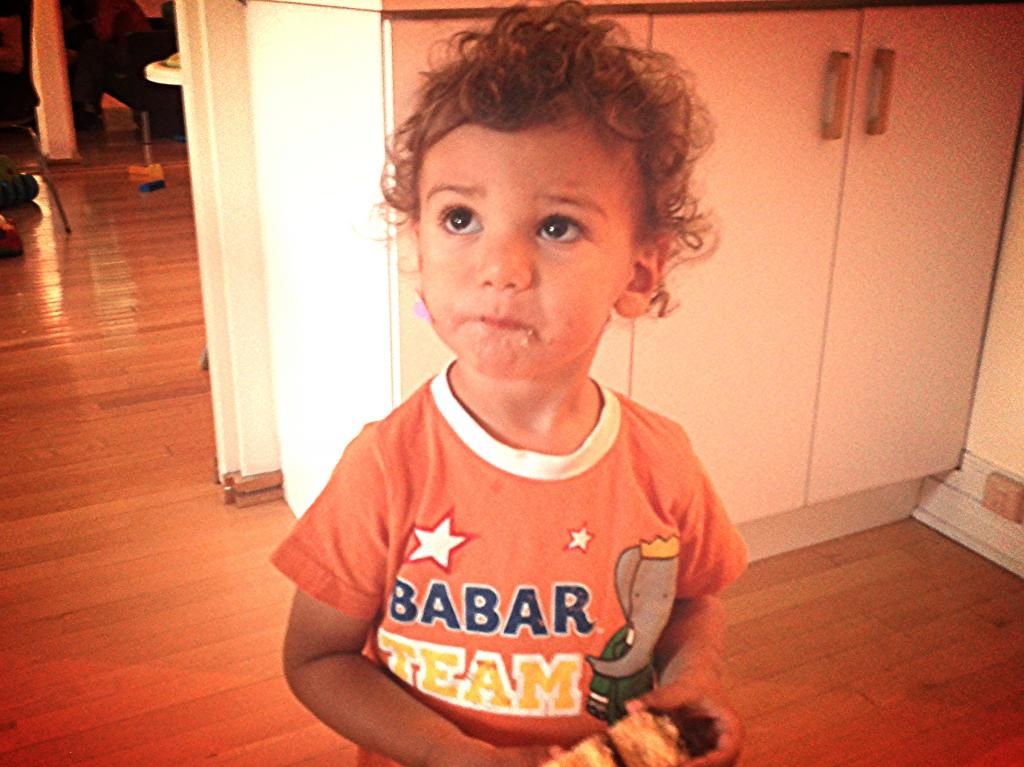 The following day, there was a family party at my parents's house, where Jules was clearly enjoying his birthday cupcake (home made by Val!).
He now has a bunch of new toys and books... they barely even fit in the playroom. Happy birthday to our special little guy. We love you!