All the best for the holidays! What's funny is that the holidays make me think about my race car... the time I could be spending working on it if I had a garage.
There is not much going on car-wise. The snow removal service scraped my blue Civic and left a scratch on the fender and bumper.
I am thinking more and more about the 2009 season. I really really want the race car to be in SCCA ITS trim by late spring. I also want the car to always be drivable (as it is now) so I don't think I'll undertake any improvements that will require disassembling major components. I just confirmed that I have to modify the roll cage, but Pat Boyer should be able to do that fairly easily.
Here is a pic of me with the race car in 2008 and as it will look again when I remove all the decals this spring: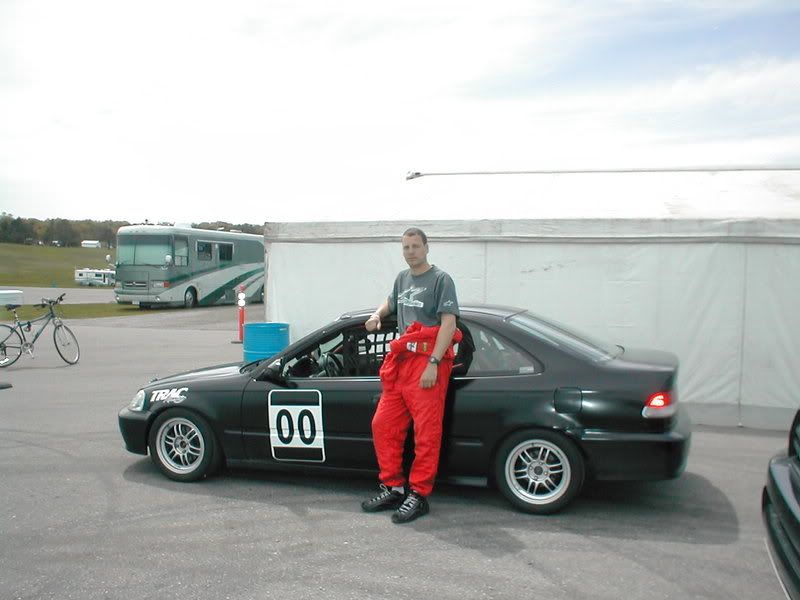 Car and driver
Have a great holiday season!