JP and I are registered for this Saturday's War Bonnet enduro at Mosport. This will be my fourth 3-hour endurance event at Mosport.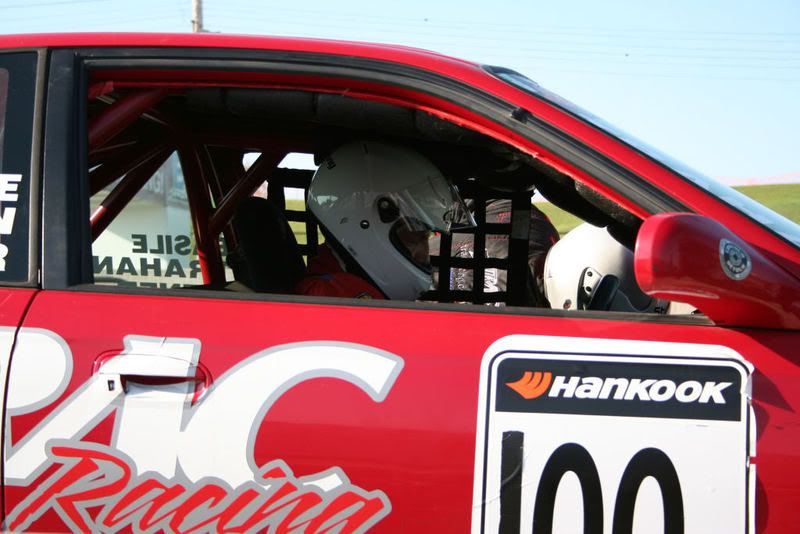 Enduro mode
In 2005, I participated with Carl Wener and Steph Trahan. The best lap of the weekend was clocked by Stehp, a 1:44, and my best lap was a 1:48. We completed 93 laps and finished 11th. The winner completed 102 laps. We were running on street tires that year. Problems: extra pit stop, miscalculated fuel needs.
In 2007, I participated with Carl and Steph again. The best lap (Steph) was a 1:37 and my best was a 1:42. We completed 98 laps and finished 2nd while the winner completed 100. Problems: none.
In 2008, I participated with JP Dumoulin. The best lap (JP) was a 1:39 while my own best lap was a 1:41. We completed 99 laps, finishing 7th. The winner completed 106 laps. Problems: dead alternator, extra pit stop to change battery.
The car that won the War Bonnet enduro in 2007 completed 112 laps. Wow! What will happen this weekend? Hopefully, all will go smoothly. There's an 80% chance of rain though. Our main goal, as always, is to bring the car and crew home in one piece.