For the first time this season, I was able to attend a Monday night lapping event with no breakages on the Civic (except for the front lip, which was destroyed at home while trying to drive through the construction on my streer). Pat made me a bracket to hold the header to the engine block and so far, this seems to have worked. I drove in three sessions. In the first two, I was using the mostly dead Hankook RS3's. I still managed to shave a few tenths off my time from a couple of weeks ago, getting down to 1:01.7. I later switched to some much less used BFGoodrich G-Force Rivals (in 205-50-15) and got down to a 1:01.1. I still need to improve my driving before I will see a sub one-minute lap time, but I feel that I will be able to do it, with practice. I am using different gears in almost every corner, due to the fact that I have an extra 35 lb-ft of torque and a 7400 rpm redline (instead of 8400). The fact that I am not using second gear at all should help the longevity of my transmission.
I had two good students, one with a Mercedes SLK230 and one with a 1996 Nissan 300 ZX non-turbo. In the 300 ZX, we were driving behind another student in a 350Z, who happened to be my student's father (and the owner of both cars!). I bet he was a bit surprised at how we were able to keep on his bumper, despite the power disadvantage.
Another good thing happened Monday: I got my repaired camera lens back (the repair, although not 100%, was free... thanks Sigma!). I grabbed a few quick shots around the paddock. There is a wide variety of cars this year, as can be seen from these few photos.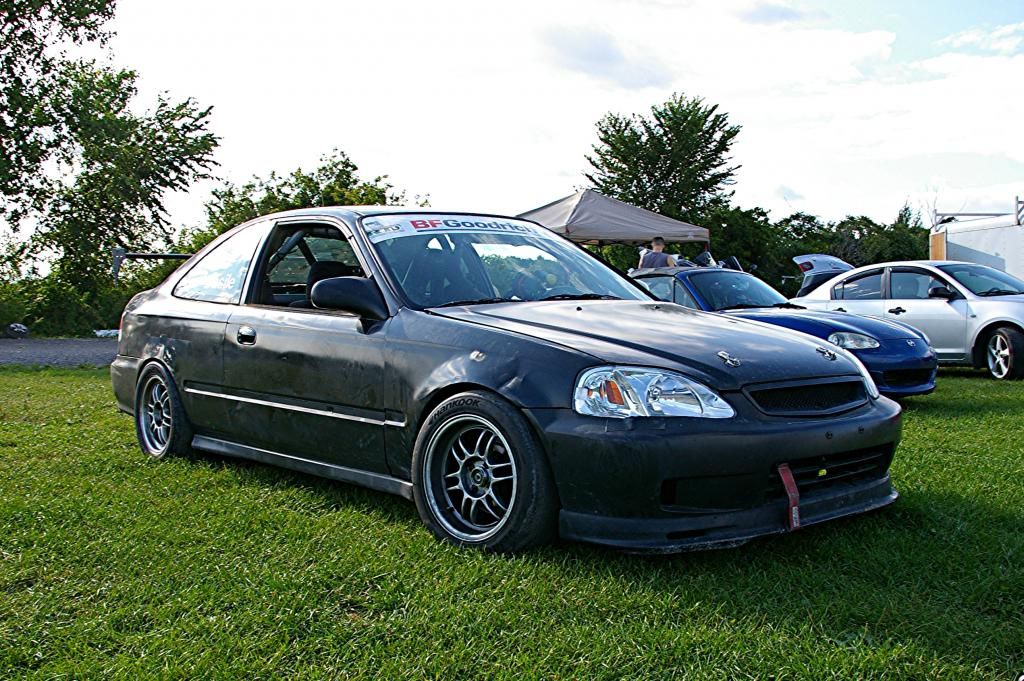 The Civic, ready for the first session
One of the student groups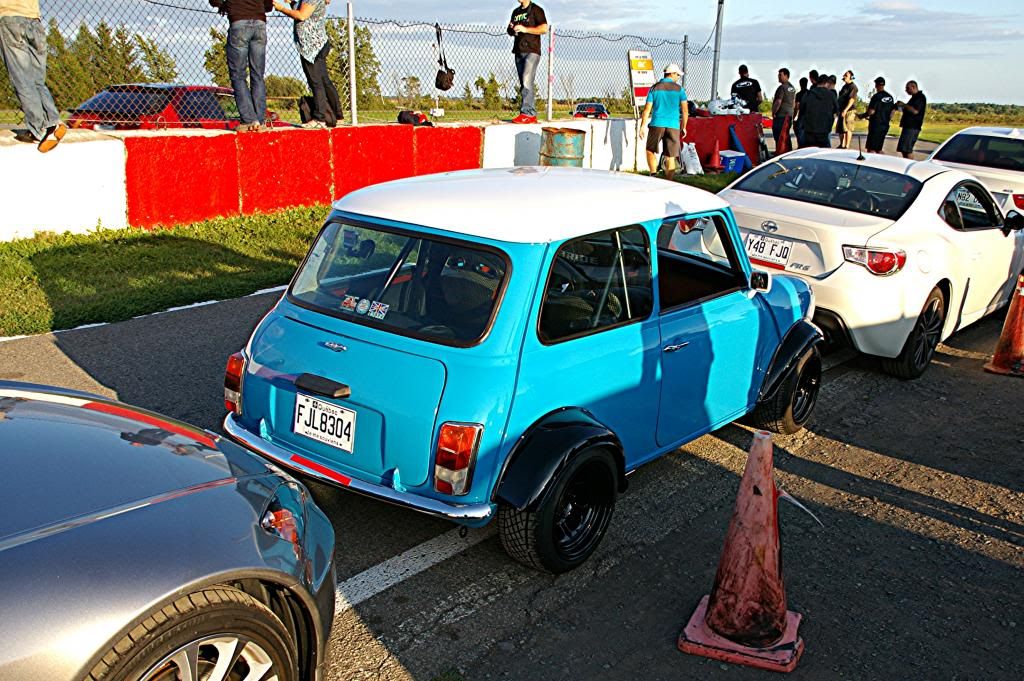 Apparently this wide Mini had a motorcycle engine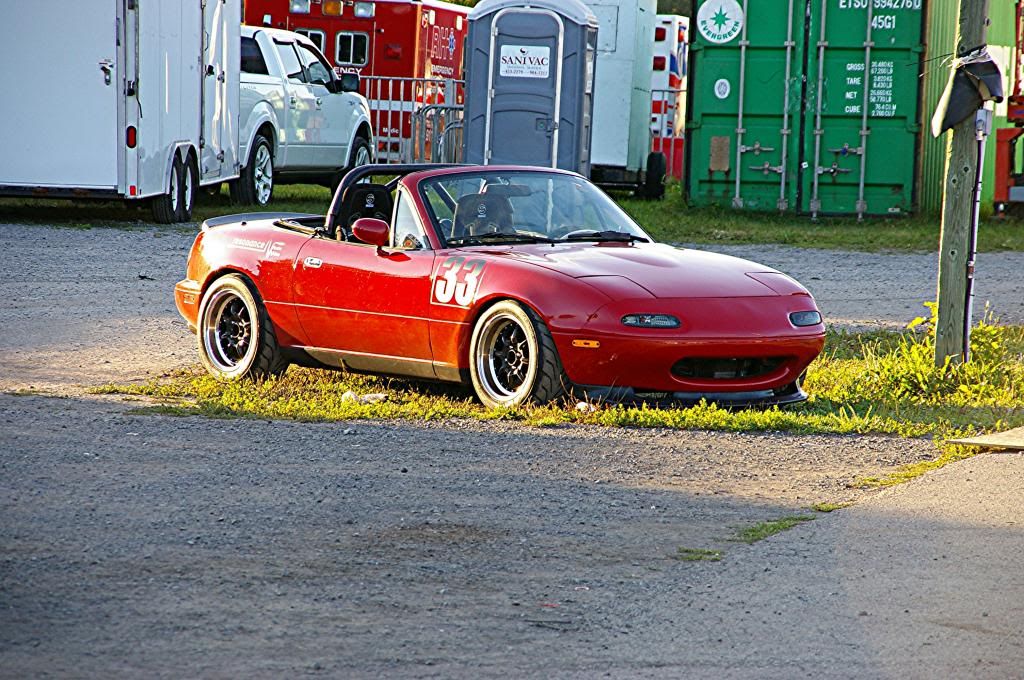 Justin's squeaky clean Miata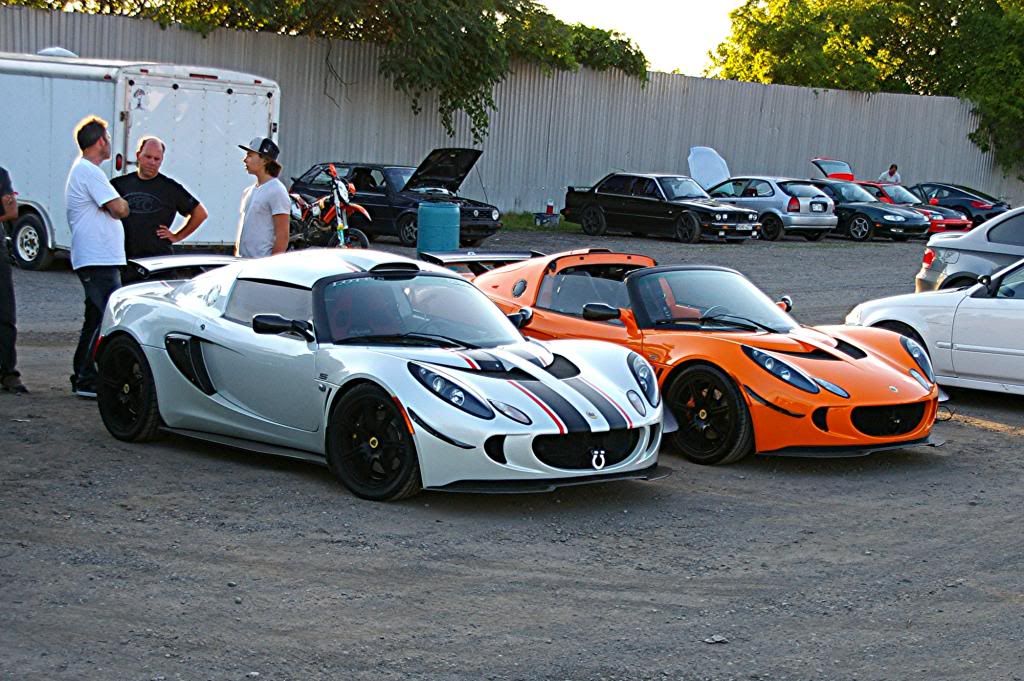 Two of the three Lotus' in attendance
Another very clean car: a Civic Type R replica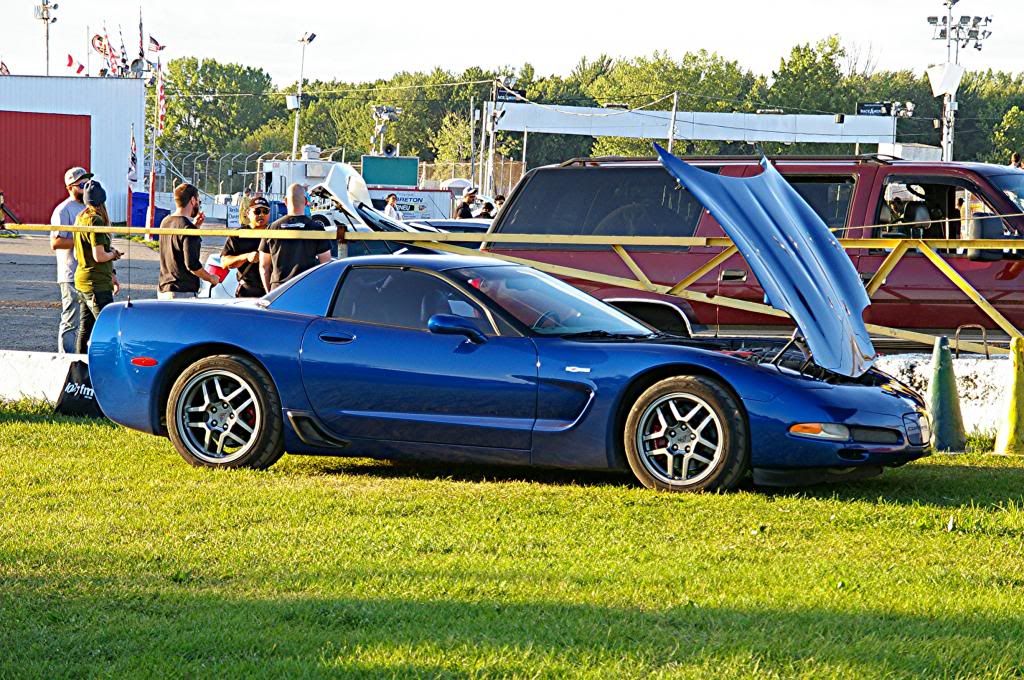 Amélie's C5 Corvette Z06
Civic Si sedan
Older Subaru Impreza
A rare MGB track car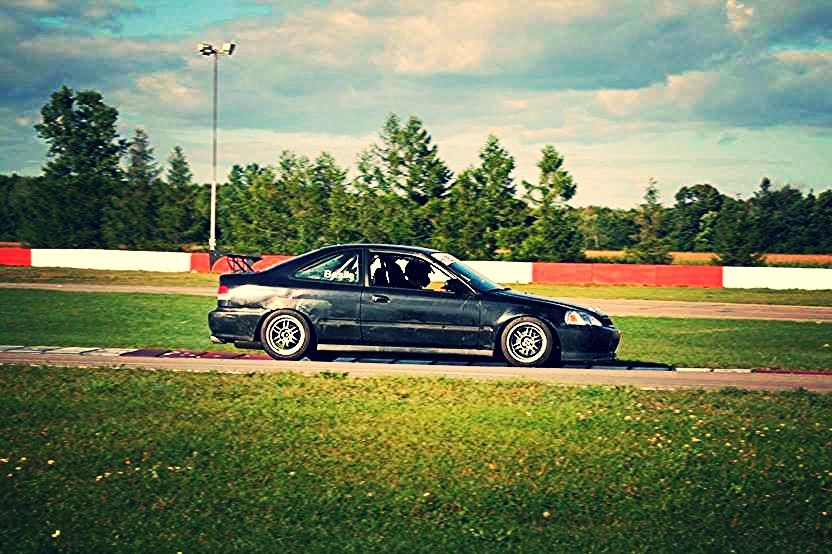 A cool photo of my Civic from the ASE Lapping Club Facebook page



Here is a video of some of my best laps.