Here is a list, in no particular order, of some cool cars I got to drive in 2011. Enjoy!
BMW M6
I can't say that I was overwhelmed when I drove this car on the track, but, in all fairness, the car was on winter tires and I was not in Sport Mode (and therefore, was using only 400 hp instead of 500). The M6 is not designed to be a track car, but it really is a nice car. The quality of the interior is definitely a notch above the M3, and I am already a big fan of the M3 interior. Over all, I think the M6 is a pretty neat car and would make a fast and comfortable daily driver.
Ford GT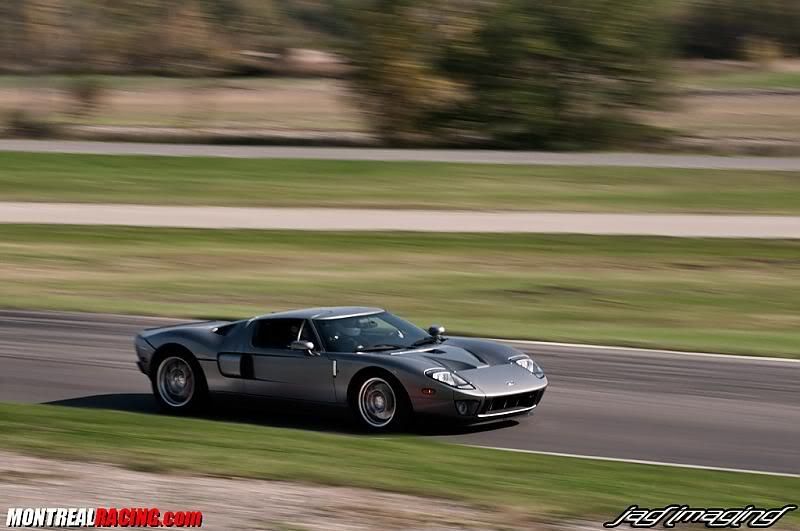 This was a car that was on my "list" of cars I wanted to try. I took it very easy in this car on the track because it had awesome torque and no form of traction control. Despite the cheap interior, the car made a great impression. It had so much presence and I loved seeing it out on the track even when I was riding in other cars. I don't know if I would ever buy a car like this, but I came away impressed by the over all package.
Nissan GTR
Another car from the "list". What an awesome machine. I don't really know what the purpose of such a car is, as it's expensive and heavy for a track car, with much too much performance for the real world. In my few short laps, I noted that the car had awesome torque and that the excellent chassis and traction allowed you to use it. An impressive car for someone who wants a really fast street car for occasional use on the track. To never hit the track with a car like this would simply be a waste.
Porsche 997 turbo
I had driven the 996 turbo on a couple of occasions and the 997 just felt like a more modern version. What they say about these cars is true: it really is as easy to drive as a Golf. I can see why these cars are so popular. The interior is such a nice place to be and, like the GTR, the all-wheel-drive traction allows the driver to use the ridiculous power of the engine. A great car, but if I were spending my own money, I would be content with the much less expensive non-turbo 911.
Porsche 964
This is, aesthetically speaking, my favourite 911. I finally got a chance to drive one in 2011 and I can't say I was that impressed. Unlike newer 911's, the only ones I had ever driven, you could really feel the weight of the engine out back. I love the narrow-bodied look of the car, but I can see why newer generations had a wider track. Newer 911's feel much more stable in corners. I don't think I would ever spend my own money for one of these, as they have such ridiculously high resale value. For that kind of money, I would buy an E30 M3 or an Ur-Quattro. Still, a neat car, maybe a future classic.
Hyundai Genesis Coupe
One of the more affordable cars on the list. I enjoyed the drive, as I thought I would. The car felt right and did not do anything wrong. There is no way you will forget you are in a Hyundai and think it's a BMW, but it is still a fun car with great styling. I guess resale value will determine if this car ever becomes a performance bargain.
2000 Mustang track car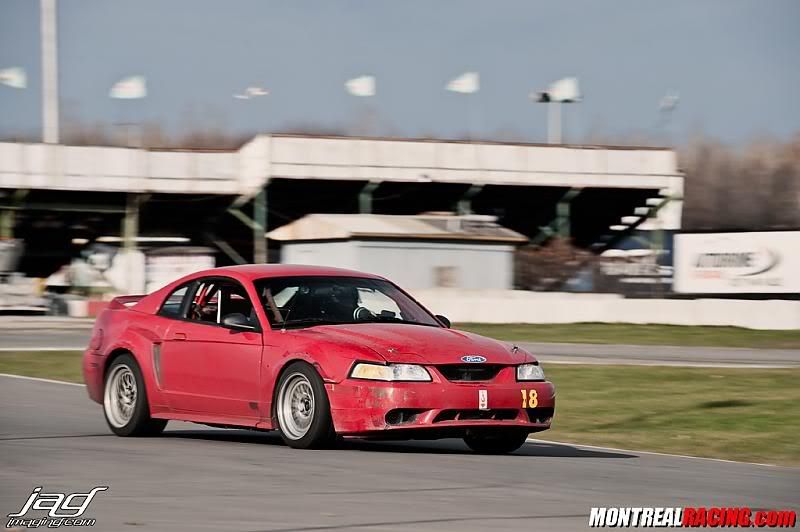 I got in a few laps in this track prepared 4.6 liter Mustang and I was pleasantly surprised with how docile it was. The rear felt very planted (it had independent rear suspension) and the over all experience, apart from the aluminium race seat, was really quite memorable.
Honourable Mention: Rob's E36 M3
This was not the first time I had driven an E36 M3, but I still thought I should mention it, because I had such a blast the last time I drove my friend Rob's M3 at St-Eustache. The car was so confidence inspiring that I found I was able to drive it almost like my Civic, despite the rear-wheel-drive. I can see why many of my friends have switched to rear-drive track cars. Also, these cars, even unmodified, are already great fun to drive. Not a bad weekend/track car for 10 000 $.
There you go! I hope to add some fun cars to the list in 2012… Maybe an RX7 twin turbo or an AMG C63? We'll see!