I have been watching a lot of racing these days and browsing many automotive websites. People are talking about their winter plans, but it hasn't even snowed yet. I found this to be pretty depressing from a track driving point of view, so I decided to organize a track day that would take place today. Carl helped me set it up the rental of the track at St-Eustache and all I had to do was find 14 other enthusiasts willing to pay a small fee for one last track day in 2011. With the help of our club's Facebook page and the MontrealRacing web site, I managed to scrape together the required number of drivers and the day was on. Apart from a delay in getting the keys to open the gate of the track this morning, things went really well. I think the people who showed up had a great time. The weather was great and there was a lot of track time on offer. I personally burned a whole tank of gas in the race Civic. The track was dusty in the morning, but improved steadily throughout the day. When Pascal's WRX STi began to smoke due to an oil seal leak, I offered him some seat time in the Civic. I told him that if we wanted to set a better lap time than me, he would need to lap in under 1:02.50. He went out for a few laps and came back with a huge grin on his face. When I asked him what lap time he had achieved, he just pointed to the lap timer and showed me a 1:01.83. I was a bit pissed off, as I thought it would be hard to shave off 0.7 seconds to best his time in the remaining sessions. I went out right away and clicked off a 1:02.1 on my first lap. It took me several tries (many laps in the 1:02.0 range) before I finally managed to match his time of 1:01.83. We were both laughing at the end of my session.
I also got to go out for a few laps in Rob's 2000 Mustang track car. It was surprisingly easy to drive and I had quite a good time. The power was really manageable and the car felt stable and safe. All in all, it was a great day and I am proud that I was able to organize a track day so late in the season. I have to thank Marc, Kevin and Pascal for all their help.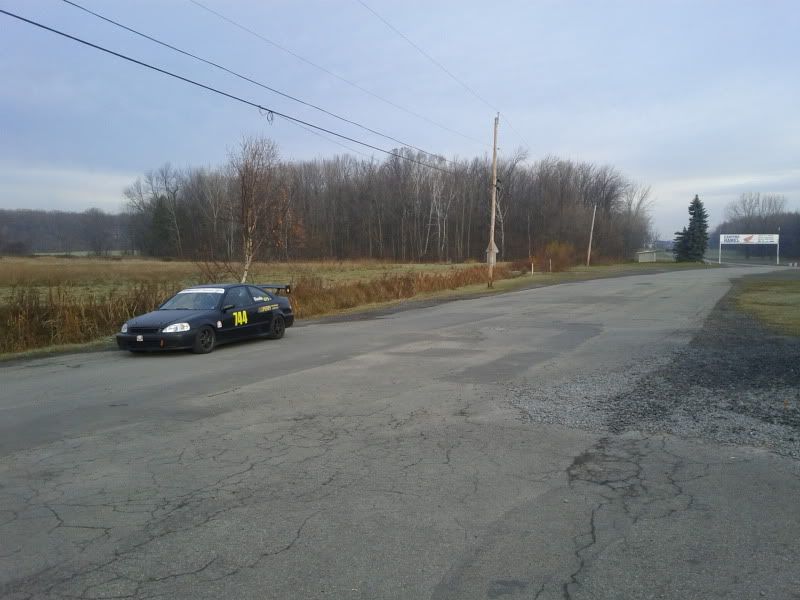 8:00 in the morning, hoping 15 people will show up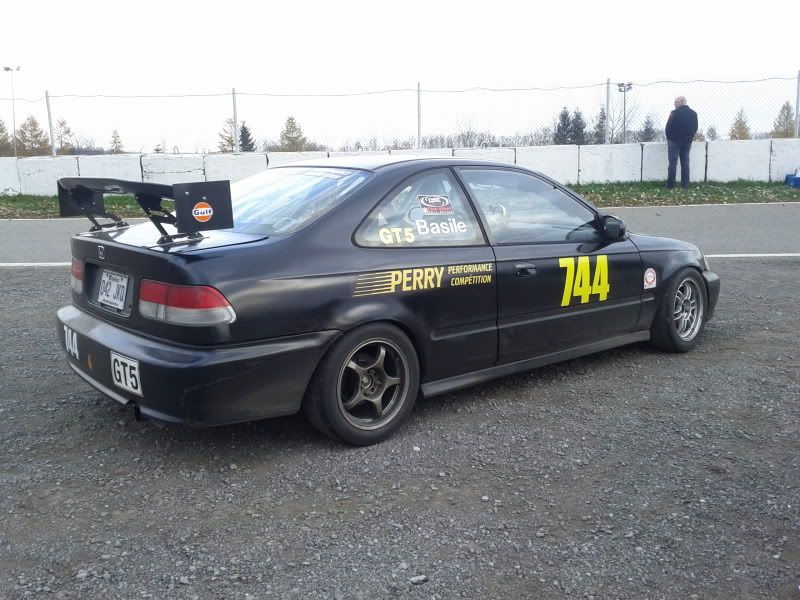 The Civic ran like a charm all day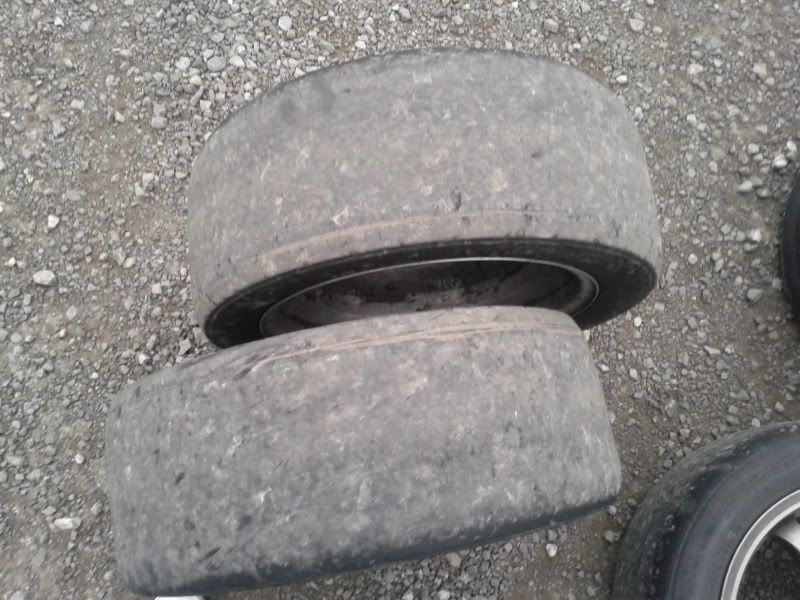 This is how you want your tires to look at the end of the season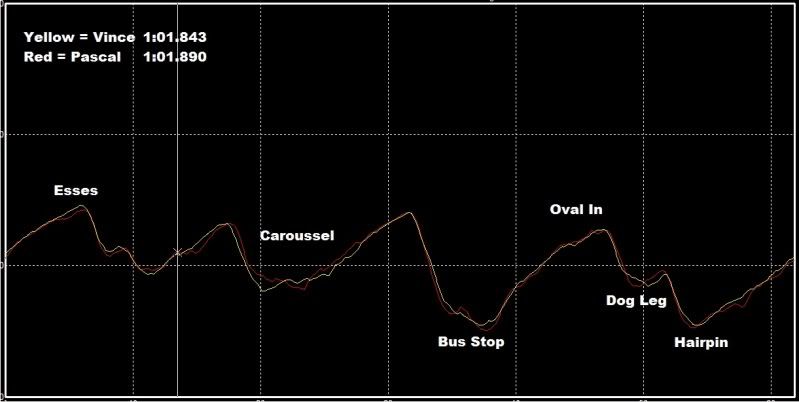 A comparison of my speed throughout my best lap in comparison with Pascal's
The perfect day ended with a quiet BBQ dinner with Alex followed by some quality couch time (including watching the Abu Dhabi F1 race!).
As for my basketball teams, things are going really well too. My men's team now has two consecutive wins (after a tie in the first game) and we are still undefeated. My girls' team has now played two games, winning by 25 against a division 2 team (same division as us) and by 30 against a division 3 team. Darlington continues to impress me with his coaching and knowledge. Our next game is against the team that is usually considered as the one to beat in the division. It will not be easy.
Running: I haven't been out running again as I have been busy with work, but I plan to go out at least once this week.
Cool cars spotted:
AMG C63
Lamborghini Murcielago
Porsche Boxster Spyder
Porsche 996 GT2
Porsche 997 tt
Maserati Quattroporte
Ferrari F430
Ferrari 360 Challenge Stradale
Ferrari California
Flat black Bentley Continental GT
Aston Martin V8 Vantage
Aston Martin Vainquish
Mercedes 190e 2.3 16
Mini Cooper S John Cooper Works
Lexus ISF
BMW M6
BMW Z4M
Audi RS4
Toyota MR2 Mk. 1
Toyota Supra tt
Toyota Celica turbo AWD JDM