Yesterday some of the instructors from the ASE Lapping Club (Carl, Marc N., Oktay, Amélie, Pascal and Antoine) and myself headed up to Tremblant for a lapping day organized by VAG Tuning. I think I can safely say that we all had a blast!

I had not been to Tremblant in five years, and the last time I was there, I blew an engine (there is video of it on my Youtube page and over 100 000 views). VAG Tuning organized a fun day for everyone with lots of track time.

Carl and I got to run with the advanced group, and there were some pretty fast cars and drivers there. I really enjoyed the track as I gradually got up to speed. I had some problems with my third gear popping out when I let off the throttle, so I had to keep my hand on the shifter at a couple of locations on track. Otherwise, the car was running fine and I was left wishing I had invested in some better tires.

Carl had brought both his cars, and in the before last session, we went out together, me in my Civic and him in his Type R. It's not easy following Carl when he is driving flat out (because that's the way he drives... flat out). We had a great time in that session until I stuck my car in the Gravel at turn 4.

Here is a video of my best lap and of a lap following Carl:

Here are some photos I took in the paddocks. I don't have the equipment or skills to take action photos. As you can see, VAG's clientèle mainly go for German cars, many of them turbocharged.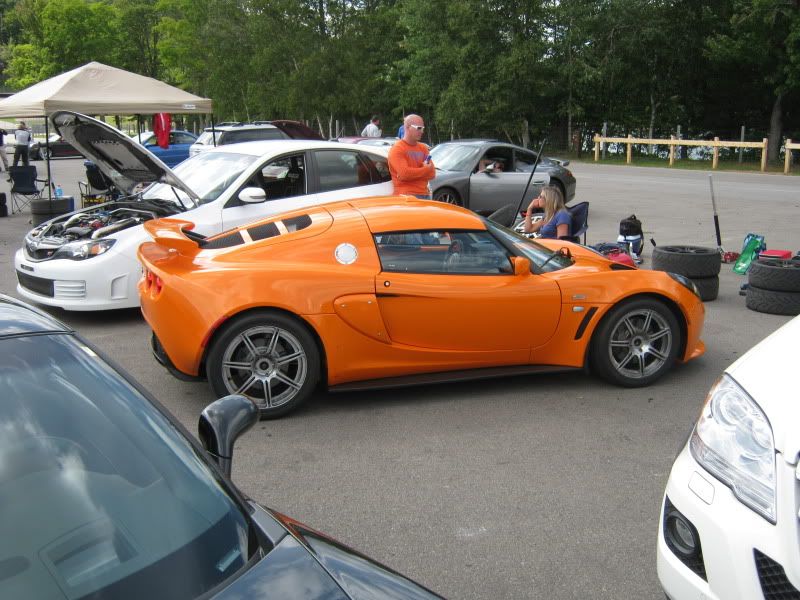 A lovely Exige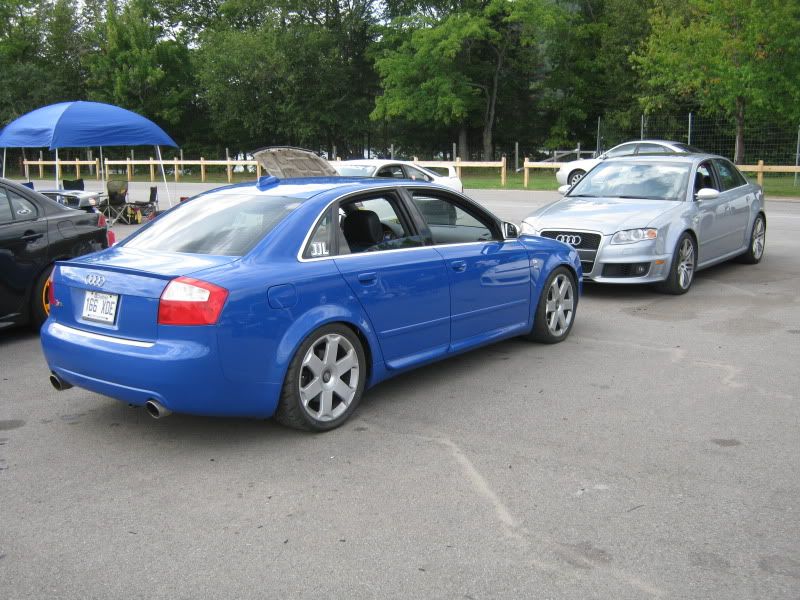 Two V8-powered Audi's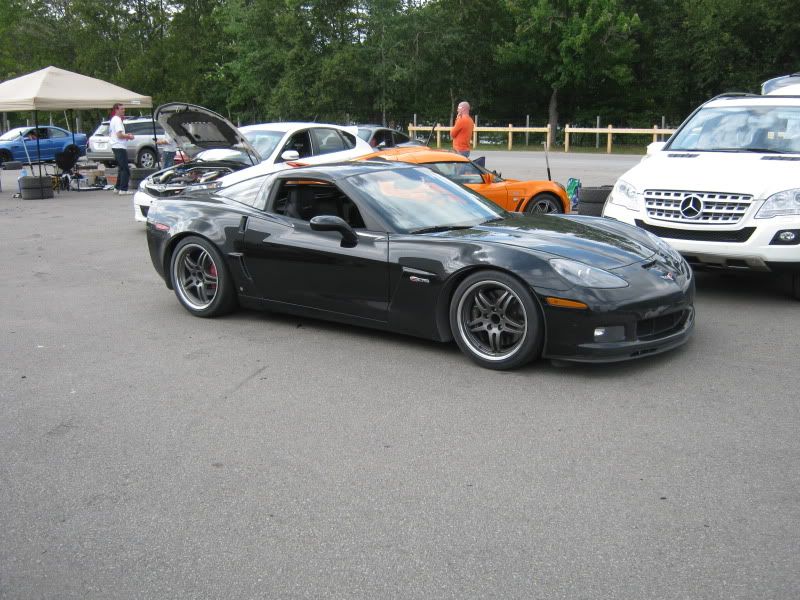 Corvette Z06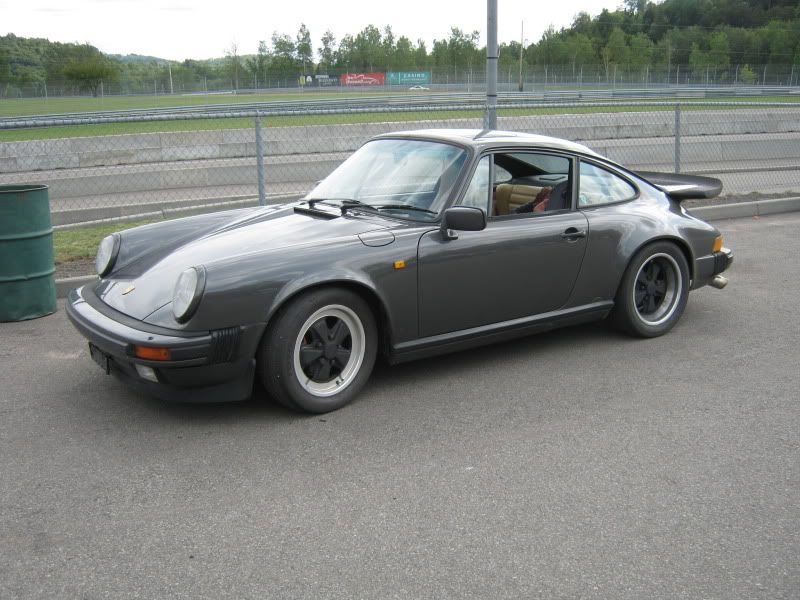 One of the many, many 911's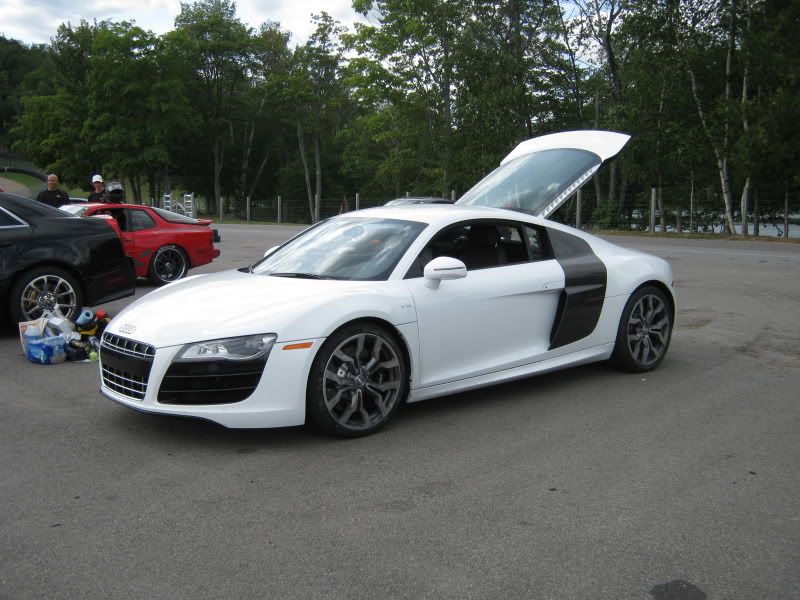 Audi R8 V10... this car passed me often!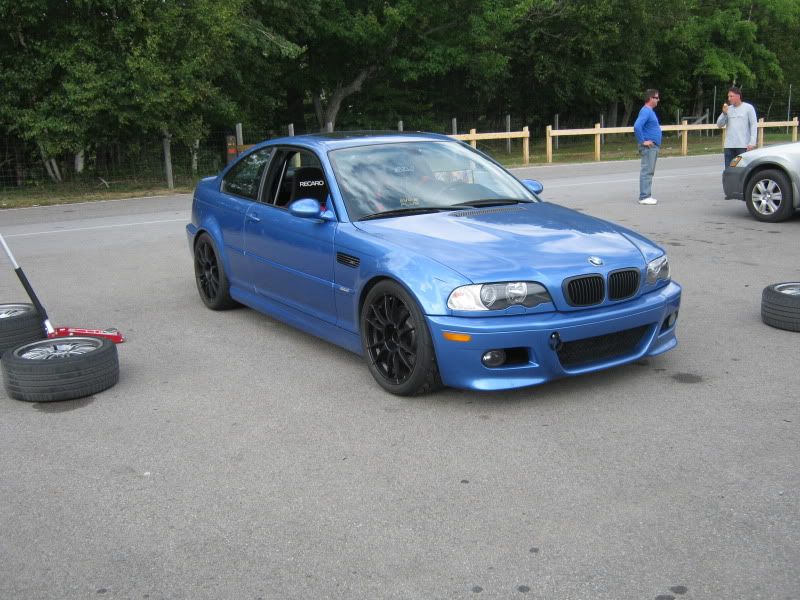 One of the many M3's on hand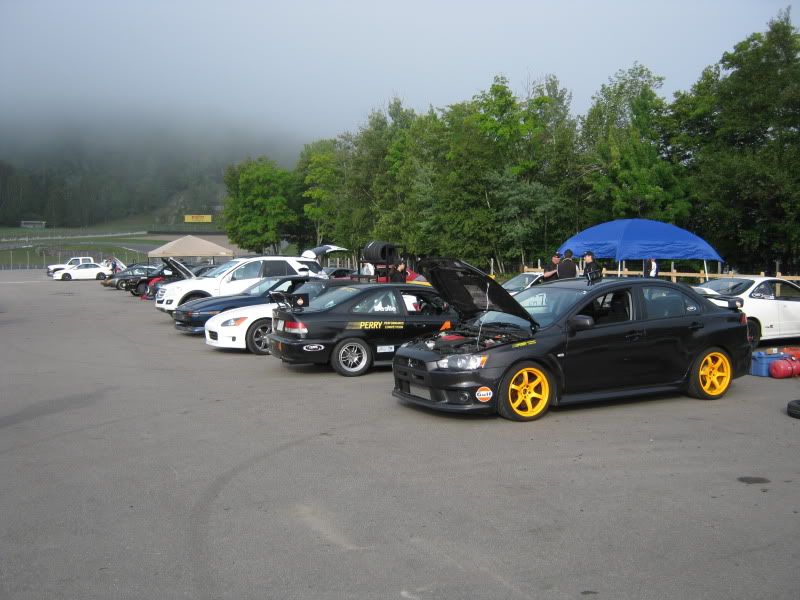 The morning mist at Tremblant as our we set up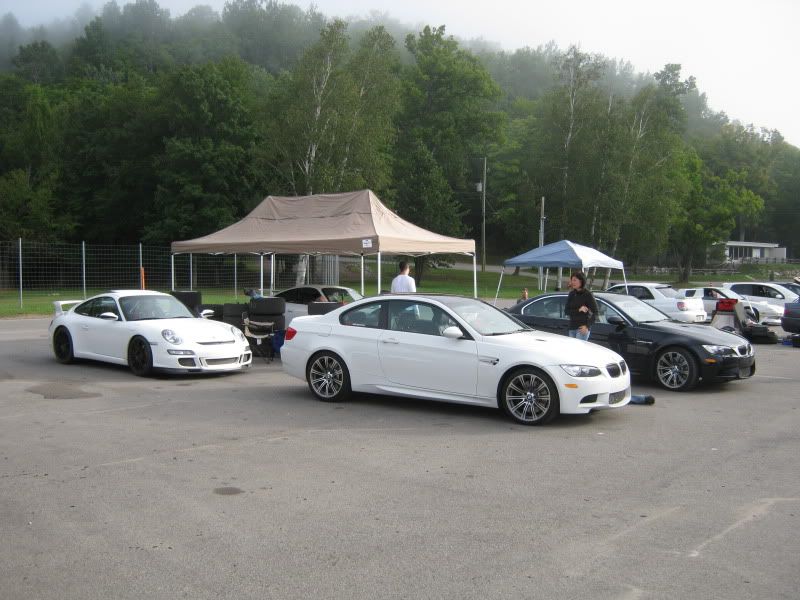 Newer M3's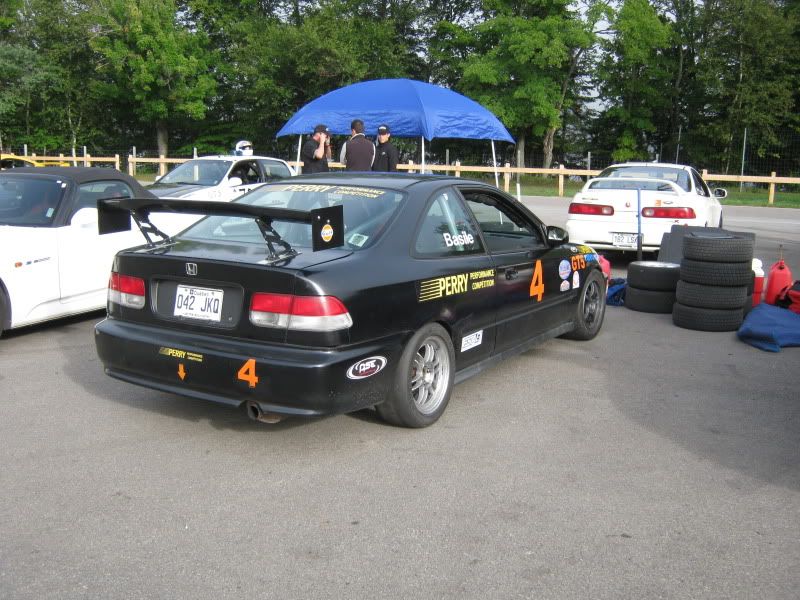 The Civic, ready for action
The Civic, later in the day with different tires in front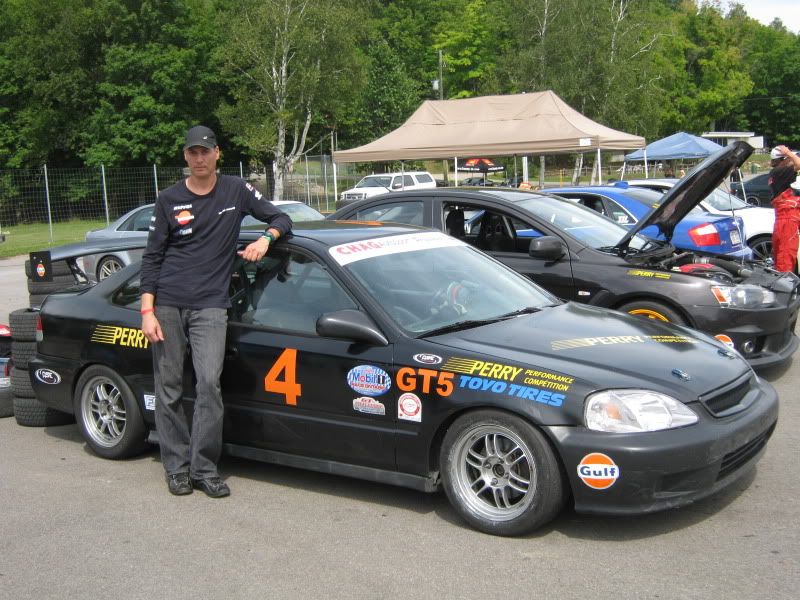 A rare picture of me
Another M3, another car that often passed me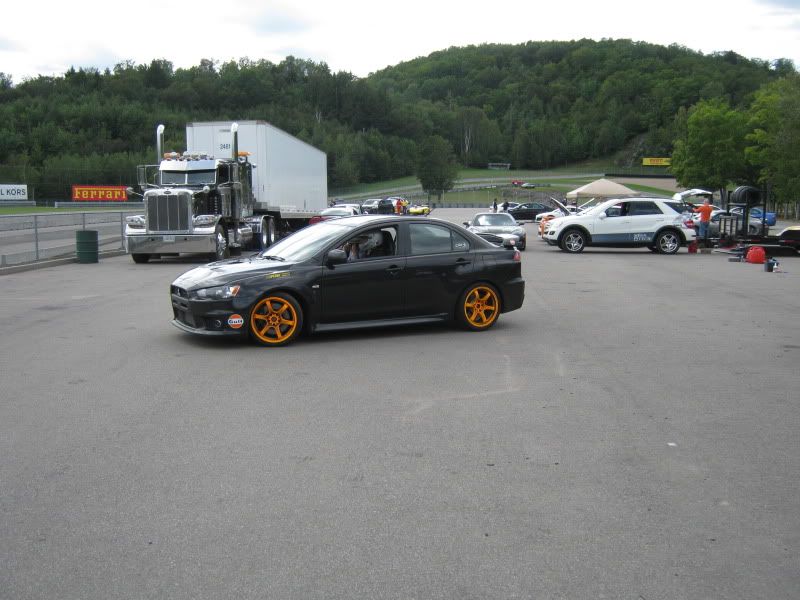 Carl in his Evo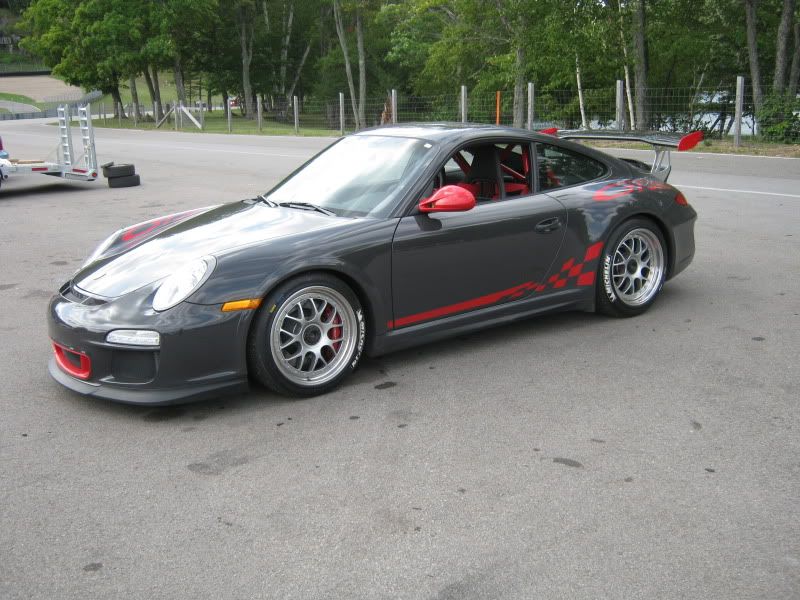 Another of the 911's, this one is a bit newer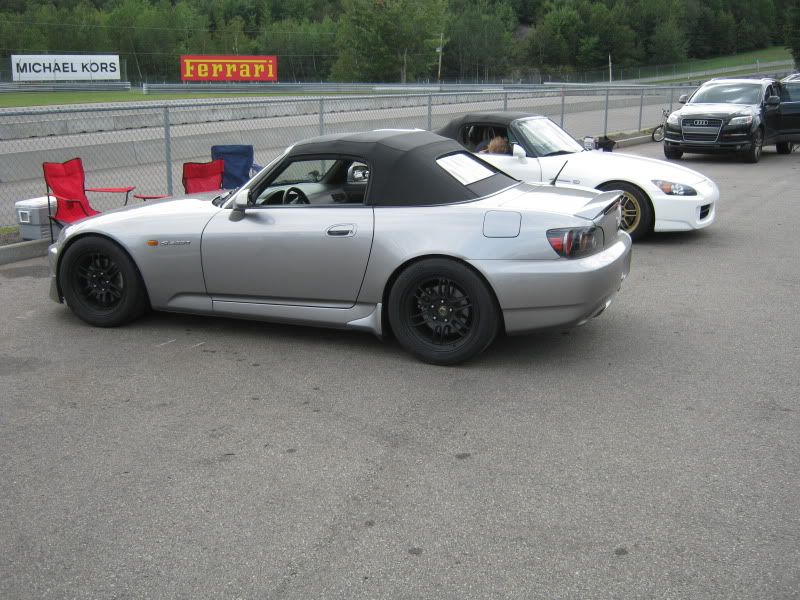 Two S2000's, owned by a couple of ASE Lapping Club members