Jeremy Glover posted some cool pics of last week's TLC lapping at St-Eustache. Here are some of me and my street Civic. As you can see, stock suspension makes for a lot of body roll: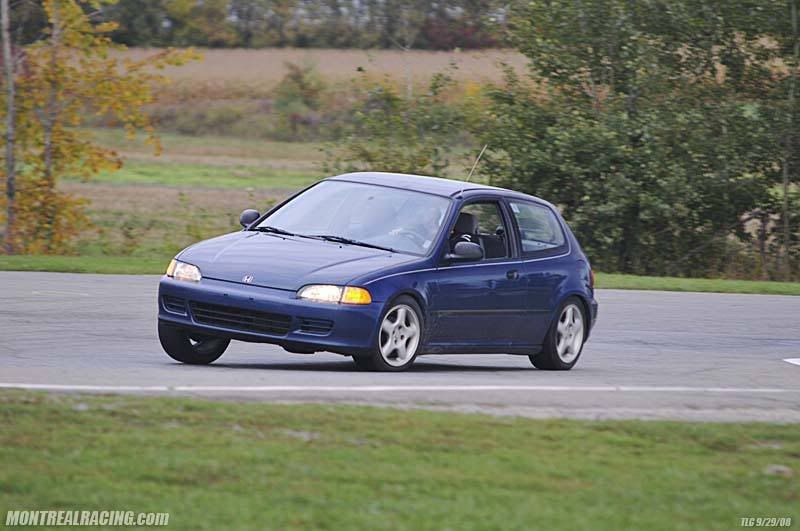 Last night I picked up the race car from Pat Boyer's. He installed the 1.6 and everything seems to have gone well. There is a check engine light because the OBD2 ECU requires an oxygen senson on the exhaust line which I don't have. This will not be a problem when I get an adapter to switch back toOBD1. I drove the car a few km from Pat's garage to my place, and all seemed good. There is no torque, but the power is not bad. I think the acceleration will improve a lot when I change the final drive in the transmission.
I plan to take the car to lapping tonight to see if everything is OK and get an idea of the on-track performance of the car in IT-spec. The car is essentially ready to run in the SCCA ITS class, as there remain only a few things to do to make the car legal. These things will not really change the performance of the car.
I saw Ferrari F430 on the way to work this morning. It turned a corner out of sight, but I heard the high RPM wail of its engine for several blocks. What a sound...
Cool cars spotted:
Aston Martin Vantage
Ferrari F430
Viper Coupe
New M3 (a bunch of them)
chrome-bumpered MGB
BMW 2002