As I try to organise a new club and a race school, I can't help but reflect on the state of motorsports in Quebec. The present state of affairs is quite sad. Insurance prices are on the rise, as are track rental fees. There is more and more regulation from sanctioning bodies, not all of it useful. It makes me glad I don't have to organise events (although I am helping Carl with a couple of them).
When I started organising Solo 1 events in 2001, it cost 80$ to participate. Here is a poster from those simpler times, back when I was the president of LAPS Solo 1. We had no budget, and I remember that we had to do everything ourselves, including advertising and creating a free web site. I made this small ad in my spare time.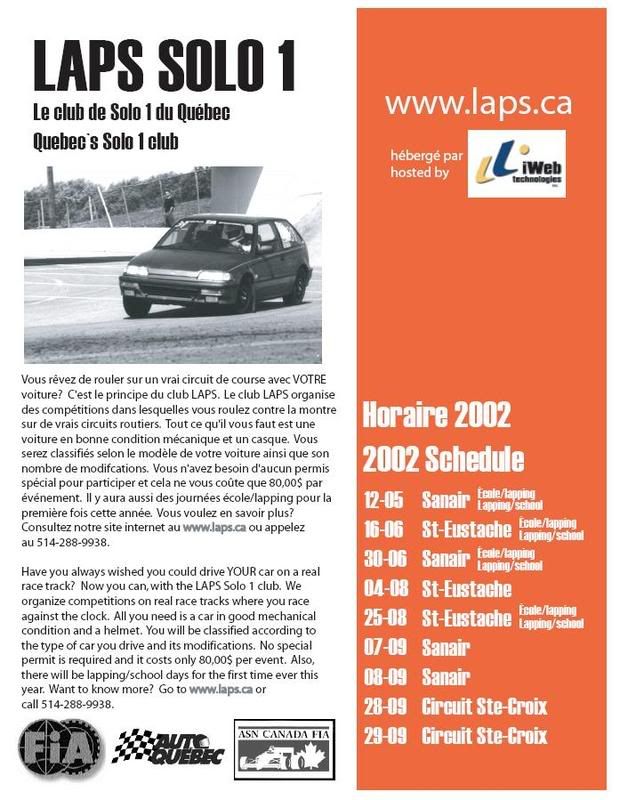 Old flyer
I am planning to participate in an ice race in Minden Ontario over Valentine's weekend (thank you for your understanding Alex). I have to get my race license sorted out first, but it looks like it's a go. Stay tuned...
Cool cars spotted:
New M3
New Evo
Bentley Continental
Brabus SL55