I went for a walk at lunch time with my camera and I found a few trees in Old Montreal that still had some leaves on them. The pier with the clock tower is probably the nicest spot in Old Montreal and the only one where you really feel like you are on St-Lawrence Seaway.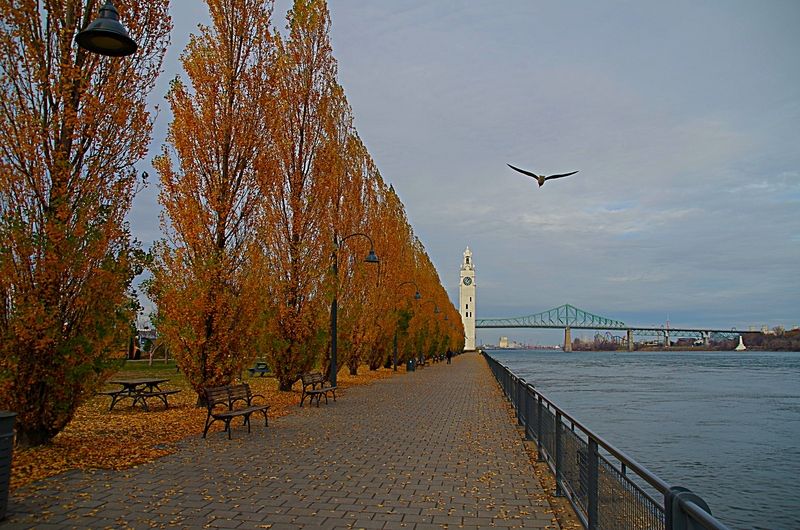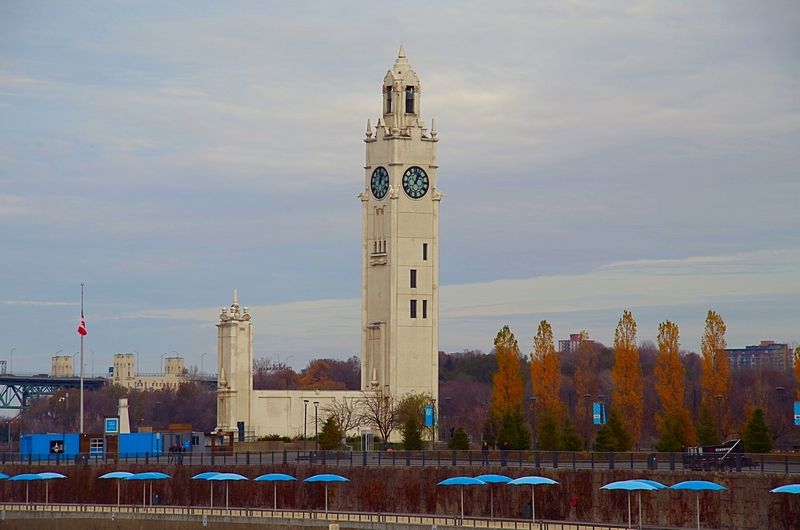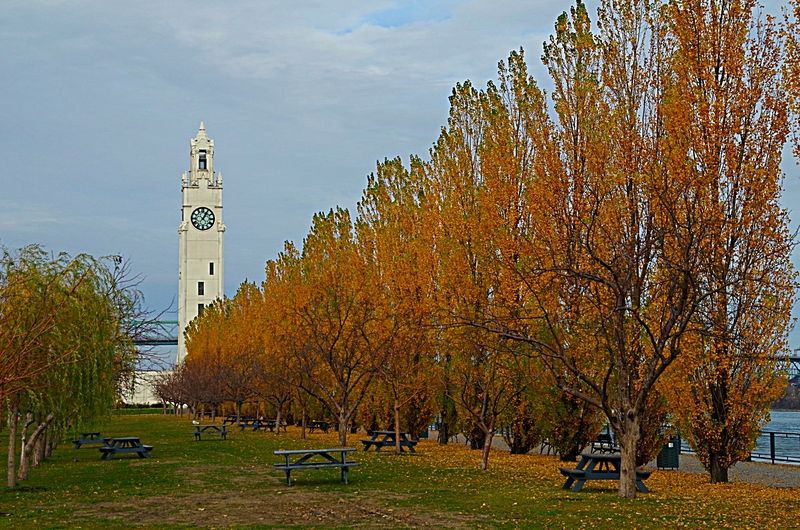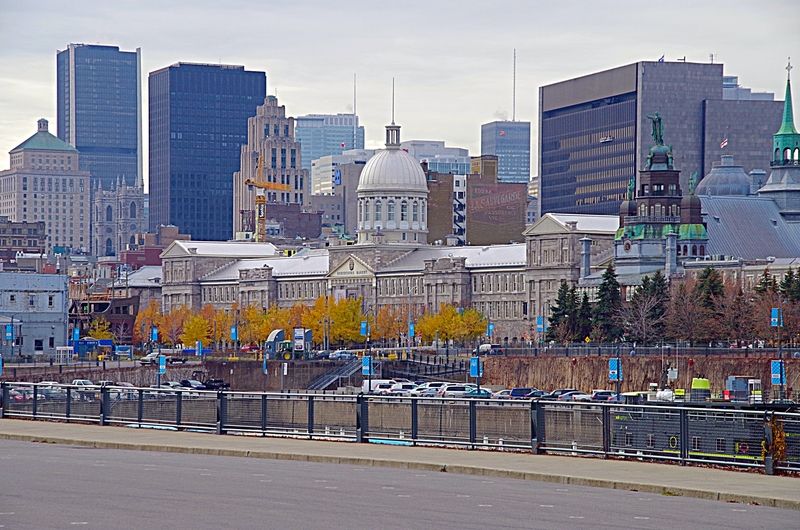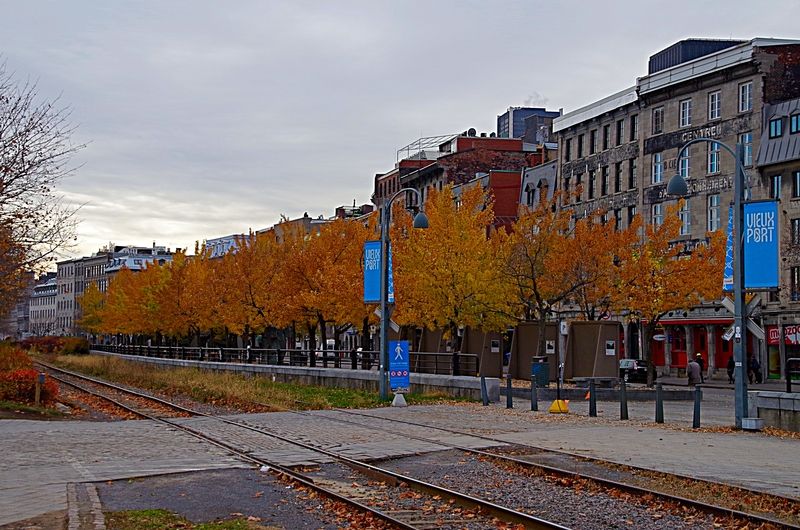 We had another activity-filled weekend, which included eating authentic carbonara made by our friend Alessia's mother. She is also an expert at watching babies, it turns out. Jules is doing well at swimming lessons (no parent in the pool anymore) and Oscar is almost sleeping through the night (he makes it until 5 or 6 am without intervention).
In basketball news, I injured my calf three weeks ago and played a lousy game after that. We lost. I missed the following game, which we lost after leading by 15 because our captain JP was injured too. We made up for all this last Friday, however, when we came back from a 15-point deficit that lasted most of the game to win by one point. I almost blew the whole thing with a terrible turnover on a lousy pass I threw. I made up for it with a couple of late foul shots and a jump shot. It felt pretty good to win that one!
I still haven't winterized the BMW, but there's still time for that, right?
Oscar did not eat the carbonara, but had some of the crescentini
Jules enjoys the very large toys at the Outremont library.