As I mentioned in my post about our summer trip to Oslo and Provence, we spent the last day of the trip attending a truck race at Circuit Paul Ricard in Le Castellet. The event was called the Grand-Prix Camions du Castellet.
We did not spend the whole day at the track, as it was really hot, and most family members were not really enjoying the racing action after the first couple of hours. It's somewhat understandable, as most of the track seemed to be inaccessible for the fans and the start-finish straight did not provide too much action.
There were truck sessions interspersed with Caterham sessions. The contrast between the massive trucks and tiny Caterhams could not be greater. Before attending this event, I naively wondered whether some of the racing trucks actually served as commercial trucks when they were not racing... it turns out that these huge racing machines are almost like silhouette racers, in that they are mostly tube-framed and custom-built, and only look like their road-going counterparts.
Here are a few of the photos taken that day.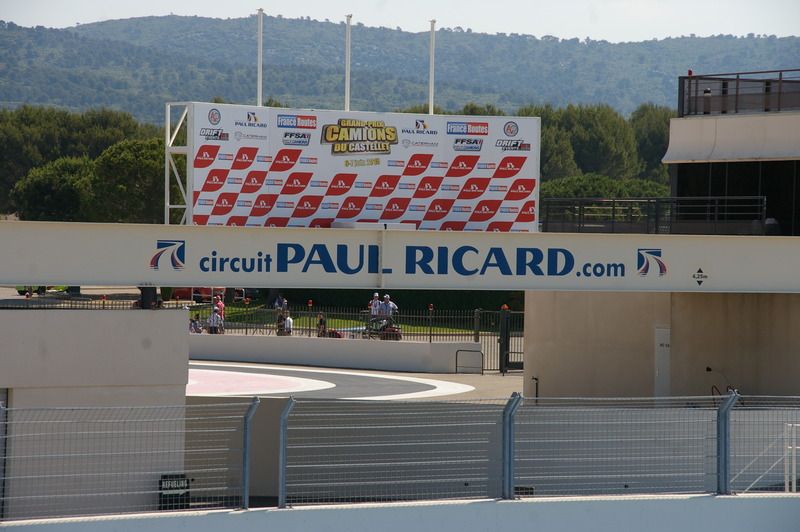 I wish I were there to drive, but spectating would have to do...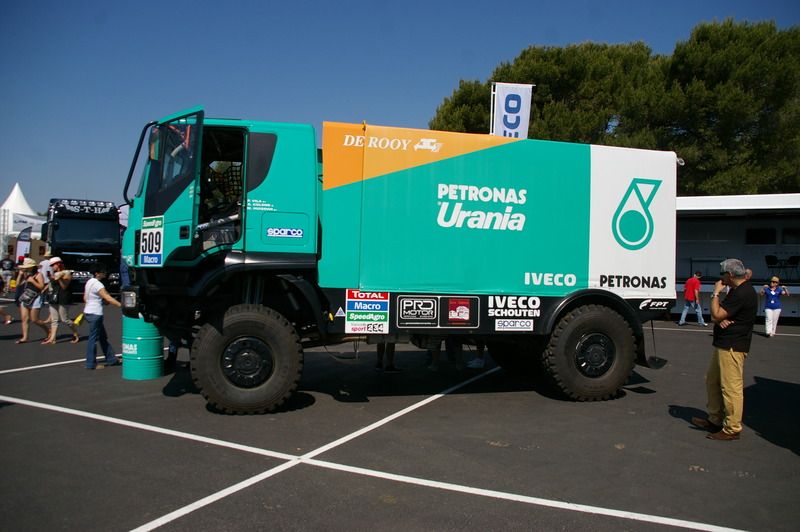 A Dakar style truck on display in the paddocks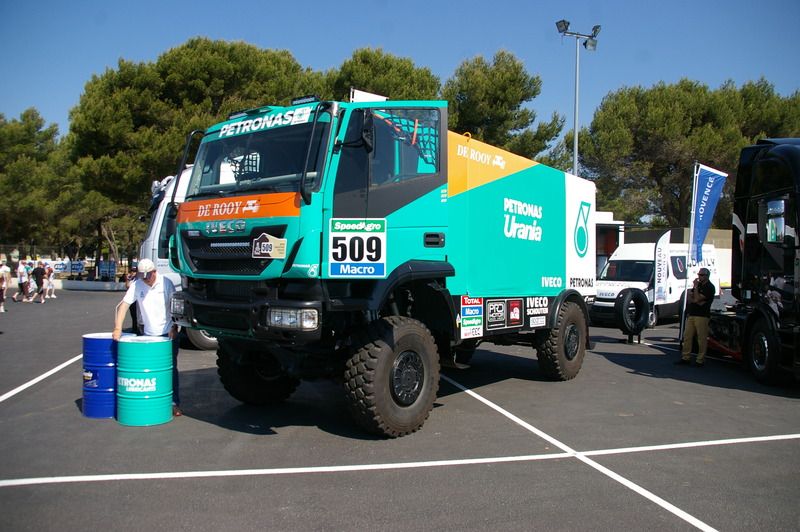 It's strange to see such a clean desert racer...
One of the colourful circuit racing trucks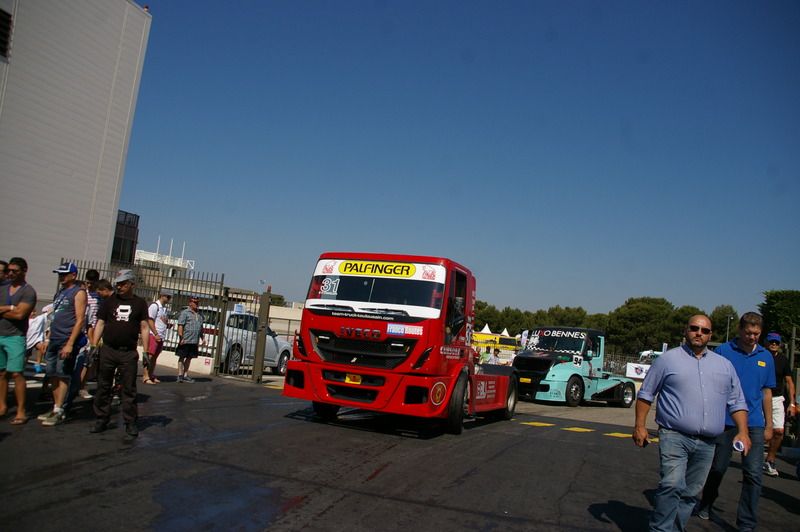 They are impressive beasts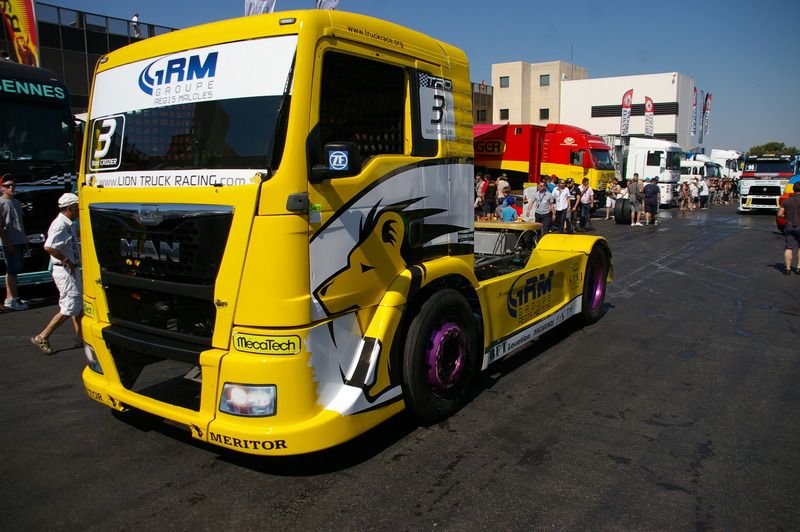 This team had great marketing, giving out free team flags to fans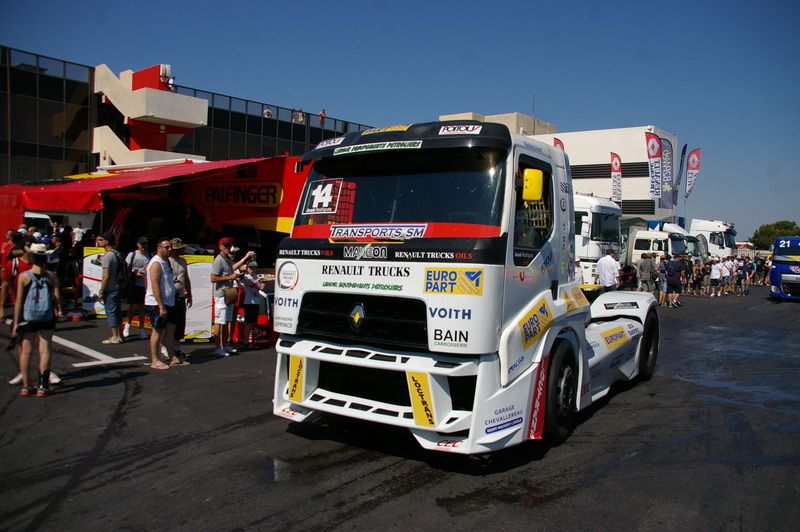 The paddocks are constantly wet because the trucks use water-cooling for their brakes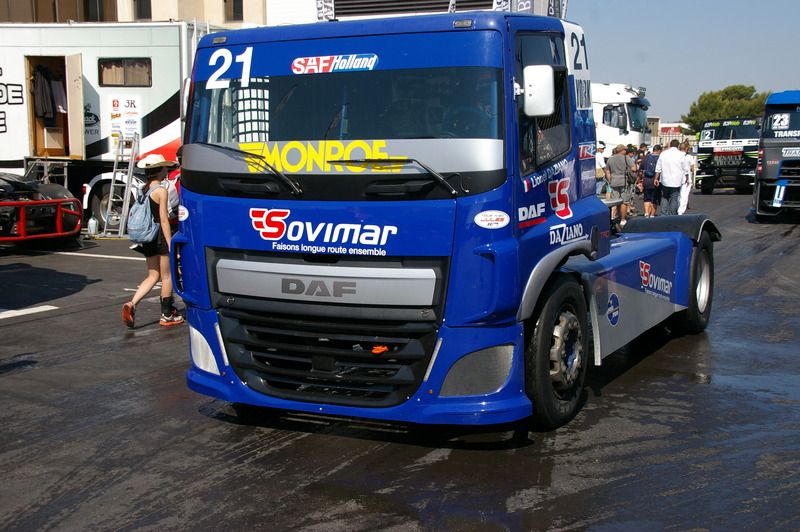 The trucks are not as tall as one would expect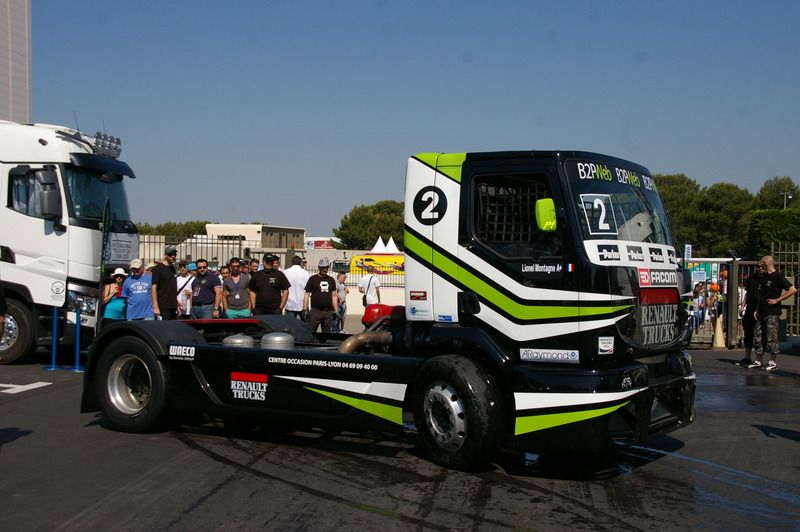 That is some serious caster...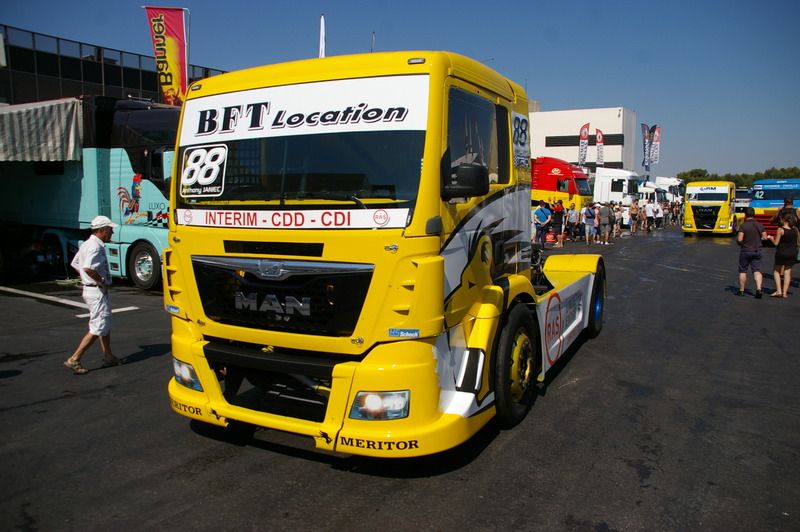 Not much ground clearance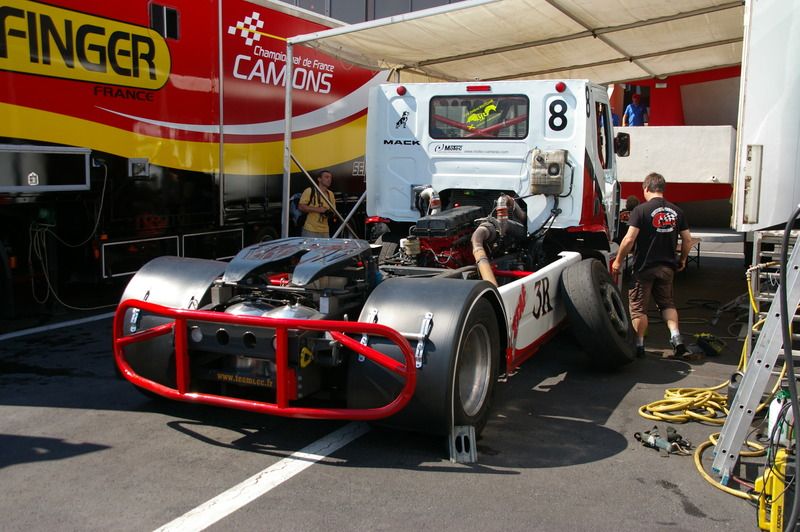 It's probably quite a job to perform tire changes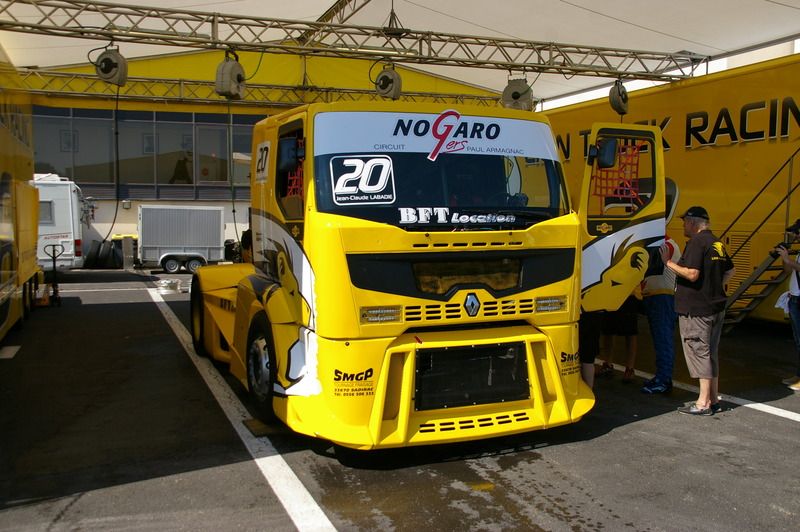 The tents in the paddocks have to be quite big to accommodate these racers
Out on track in the Provence countryside
Beautiful backdrop
These photos were taken from the top of the control tower/building
Start-finish straight
A lovely street version of the Caterham
This one was a bit less subtle...
These racers seemed to also be road-legal
The Caterham paddock
There were many family-friendly activities, including free balloon animals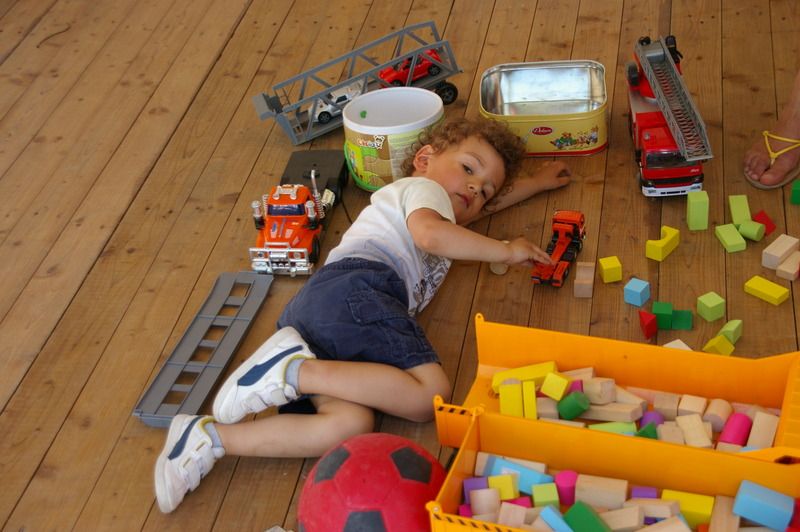 ... and a lovely shaded play area. Jules preferred the toy trucks to the real ones.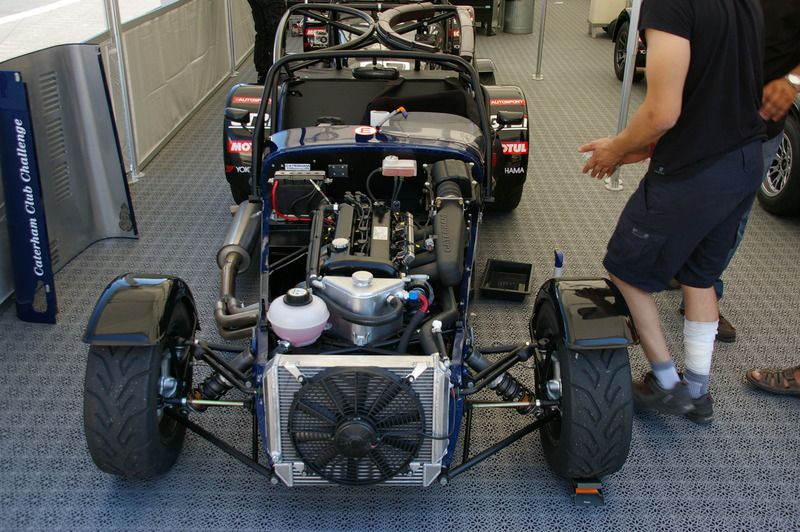 Simple design, it just works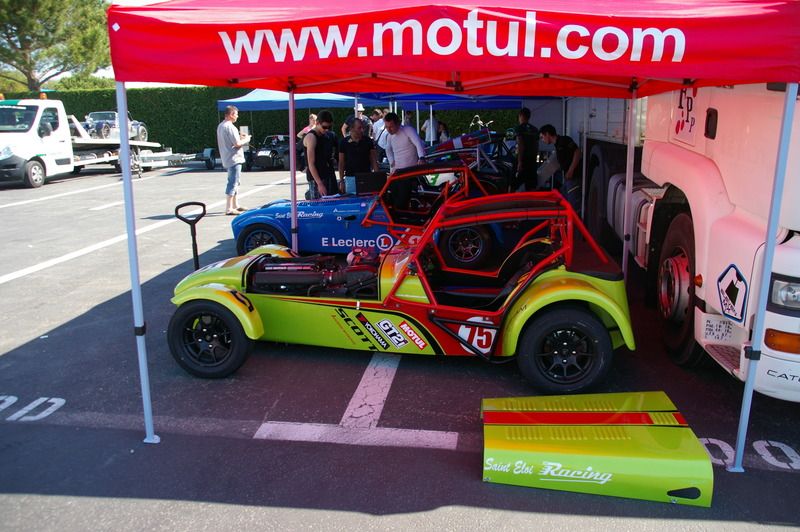 These must be a blast to race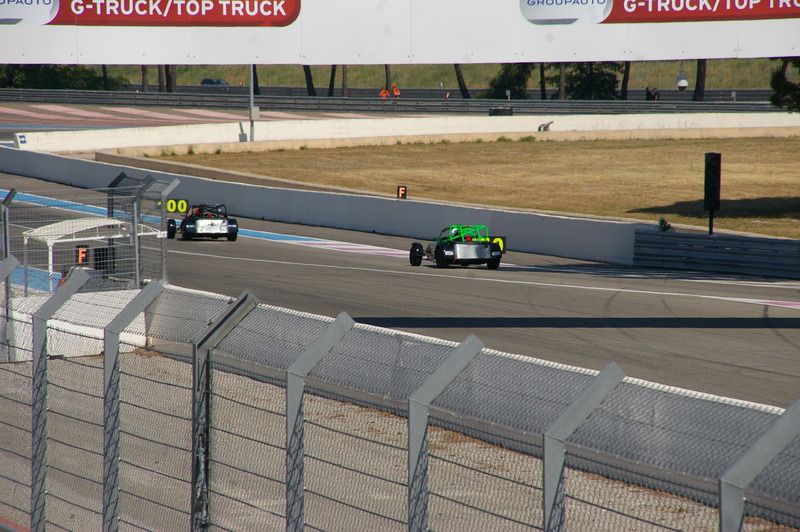 There must be quite a lot of room to maneuver in such a small car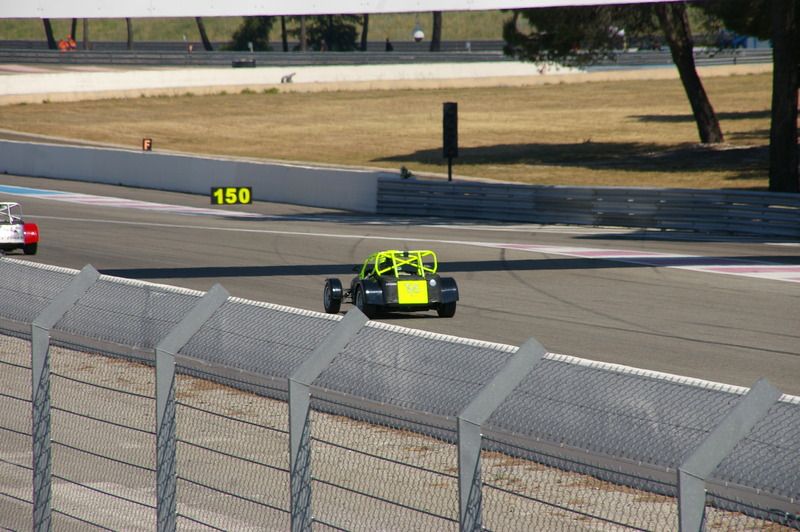 And I bet they can brake quite late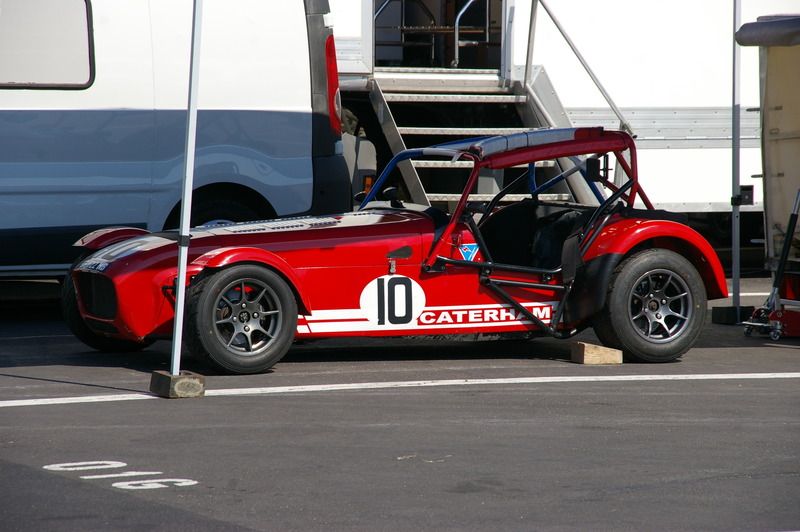 Some of the race cars were impeccably clean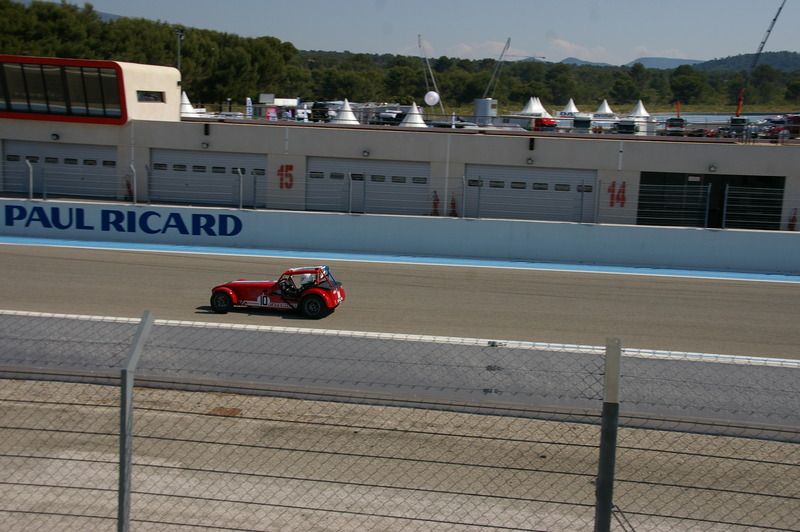 Look how far back the driver sits in the car!