Since we were all sick with a cold at home on Monday, I missed the evening lapping at St-Eustache. I decided to try out the Wednesday night session at ICAR for the first time ever. I have always considered the ICAR lapping nights to be sort of a competitor for the St-Eustache nights, and was never really willing to pay for lapping when I could gain access for free (in exchange for instructing, of course).
Given that the season is almost over, I figured it was worth spending a few bucks to run at ICAR. I do not have a ton of track time there, and I have really only run one race weekend on the current configuration, last year in the Super Production Challenge. I figured I would easily best my lap times from that weekend (best of 1:56.4) as I had better tires on the car (Hankook Ventus RS3) and more power with the H23a motor.
It was actually quite exhilarating to show up at an event where I am a customer just like anyone else, and not an organizer or instructor. As I approached the track, I noticed the cars around me that were heading to the same place: a Roush Mustang, an R32 Skyline GTR and a wide-body Honda S2000 on a trailer. All in all, some serious machinery.
I headed to the service counter to sign up and bought 4 sessions. I figured I would use 2 or 3 on my first night. As they did not know me in this club, I was originally given the red bracelet of new drivers who must be evaluated by an instructor. Fortunately, when one of the instructors showed up, I was able to convince him that I would not need instruction (surely I could benefit from instruction at this track, but I did not want to waste one session in the student group). I was given the green bracelet and I headed back outside to my car.
After the usual preparation was done, I headed out on track. I was tentative on the first couple of laps and only gradually built speed. Even so, I was soon lapping in the 1:54's and eventually in the 1:52's, almost four seconds faster than last year. Figure 2 seconds from the better tires and 2 seconds from the better motor. I know my driving was a bit sloppy and I think I can shave off another 2 seconds per lap just driving more smoothly. Unfortunately, on what was to be my last lap, my stupid header broke again, as the collar holding it to the bracket had slipped off.
I made a video, and it's clear that I was not driving that consistently. I really would have enjoyed a second session!
In the session I ran, I had passed a couple of cars and I know the driver of a 370Z enjoyed trying to keep up with me after I passed him, as we spoke after the session. The atmosphere in the paddocks was very friendly and several people came to take a look at the Civic. I think I was one of the faster cars in the session and people were curious about it. One guy asked me if the car was turbocharged. I guess it felt nice to have my ego stroked a bit.
I tried to fix the broken exhaust in such a way so that I could head back out, but there was no good way to secure the main pipe of the header where it had broken. I rigged something up with bailing wire and duct tape so I could drive home. The duct tape made the exhaust quiet, but melted away after 5 minutes on the road. Still, despite playing around with the exhaust and chatting with the other drivers, I was still home in time to give Jules his bath and put him to bed. Had I run a second session, I would have likely left the track at the same time. I think that this is a workable solution for going lapping on a week night without creating too much extra work for Alex. I have three sessions paid for, so I'm pretty sure I'll be heading back up to Mirabel for another lapping evening at ICAR before the end of the season.
All in all, I had an unexpectedly fun time. I had forgotten how fun it is to just go to a track event and just have to take care of yourself and your own car. It's quite nice.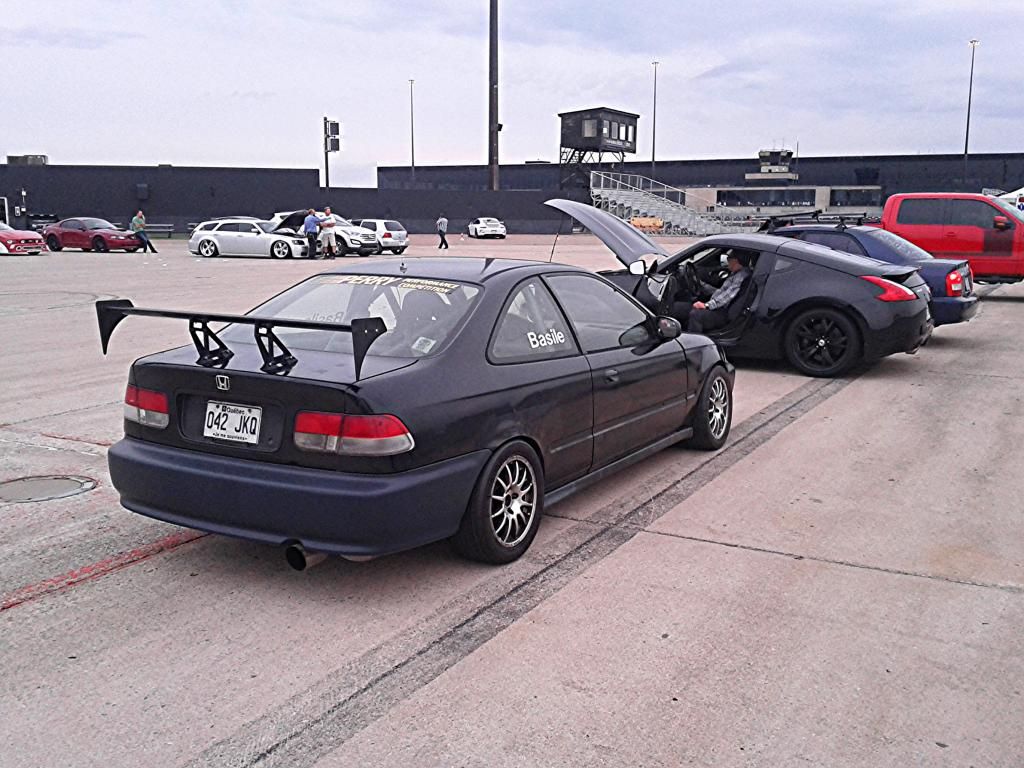 The Civic and the 370Z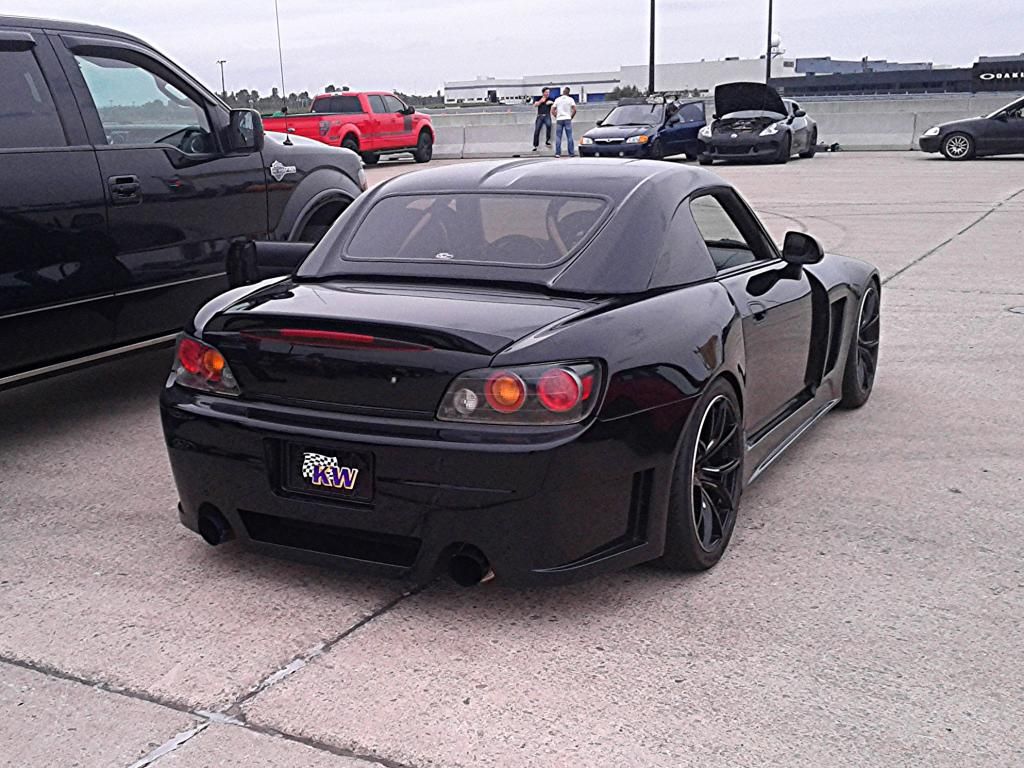 Great-looking wide-bodied S000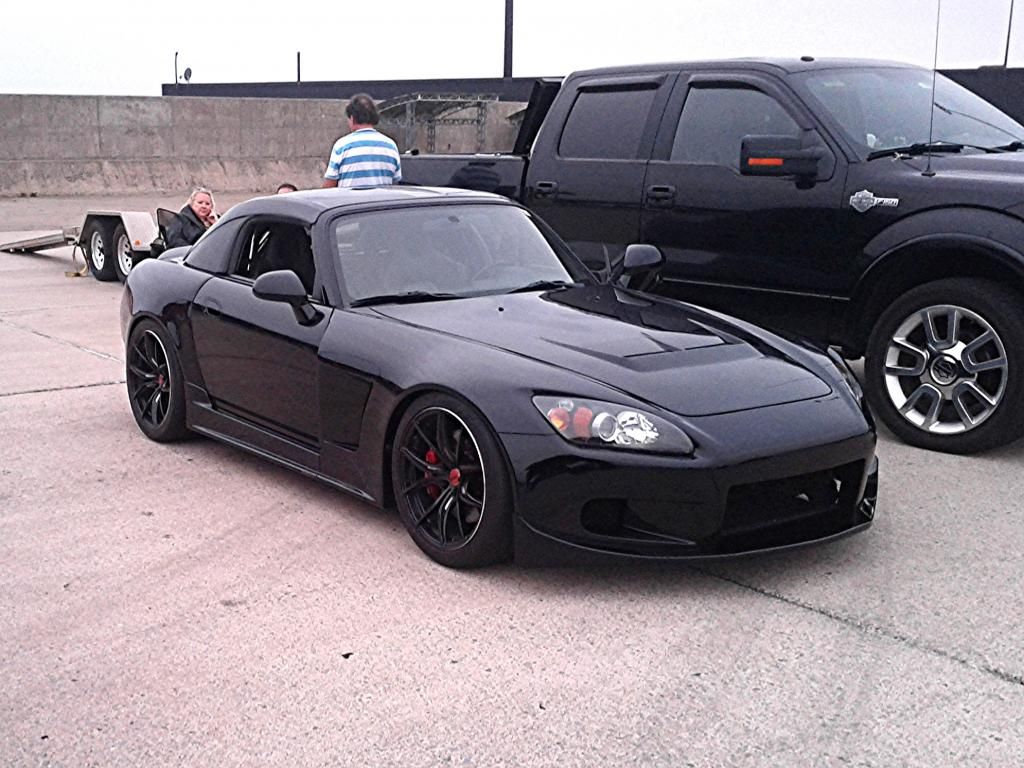 I love the Mugen hard top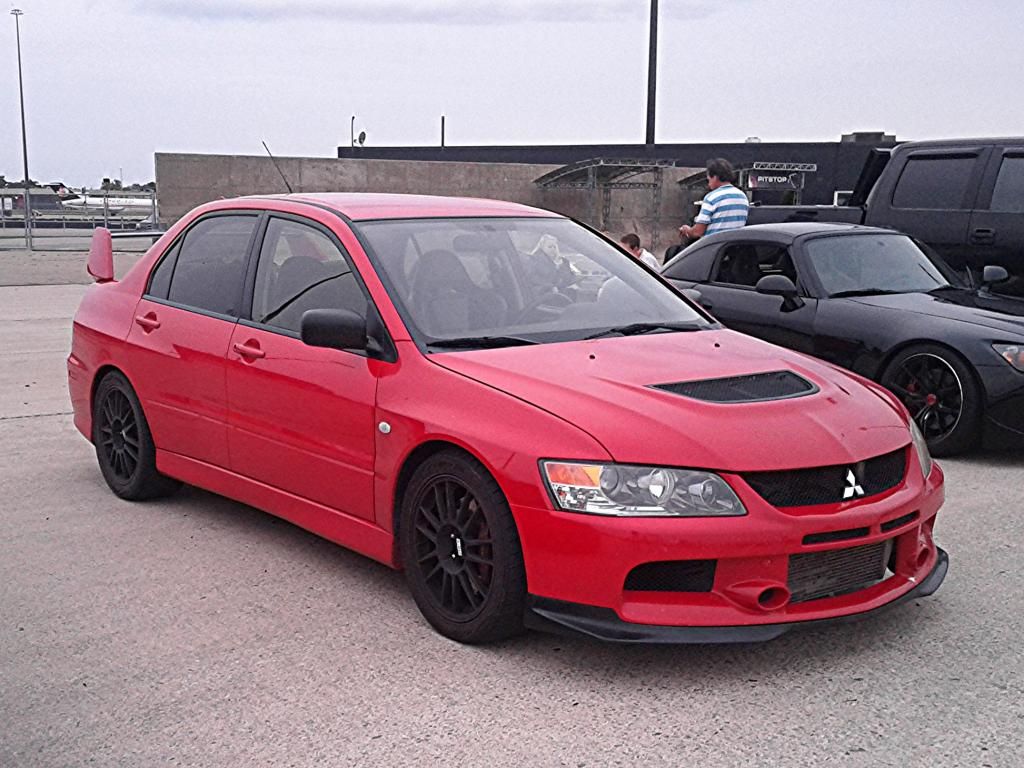 I didn't get to see this car on the track, but I bet it was fast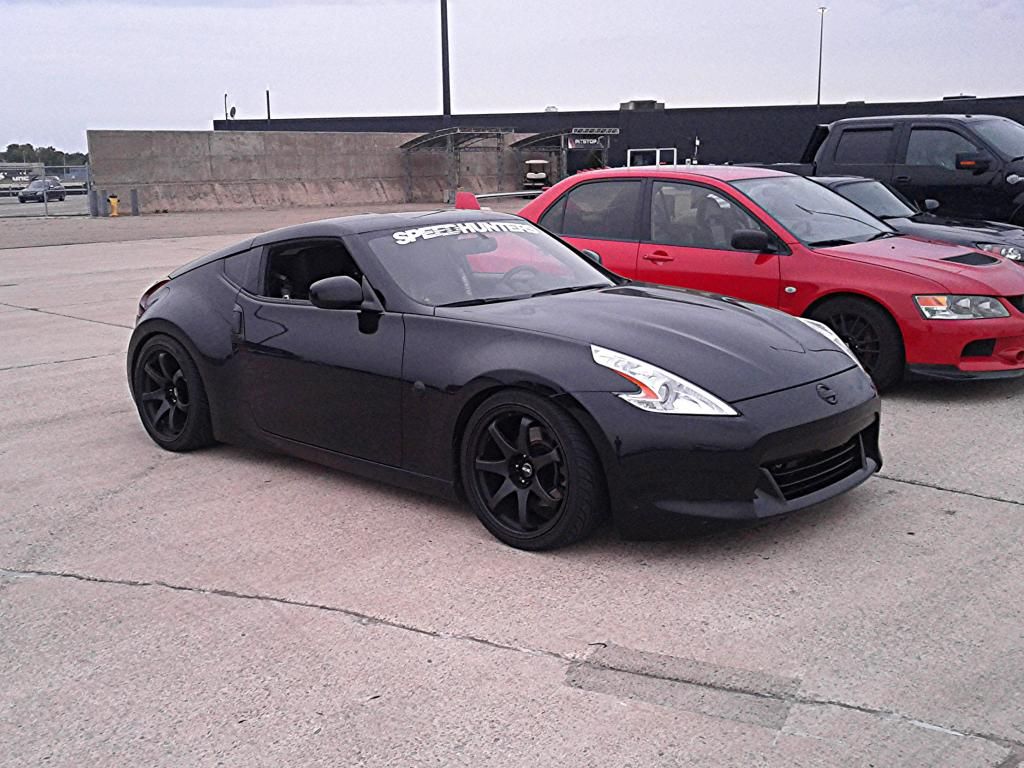 Another 370Z, this one sitting much lower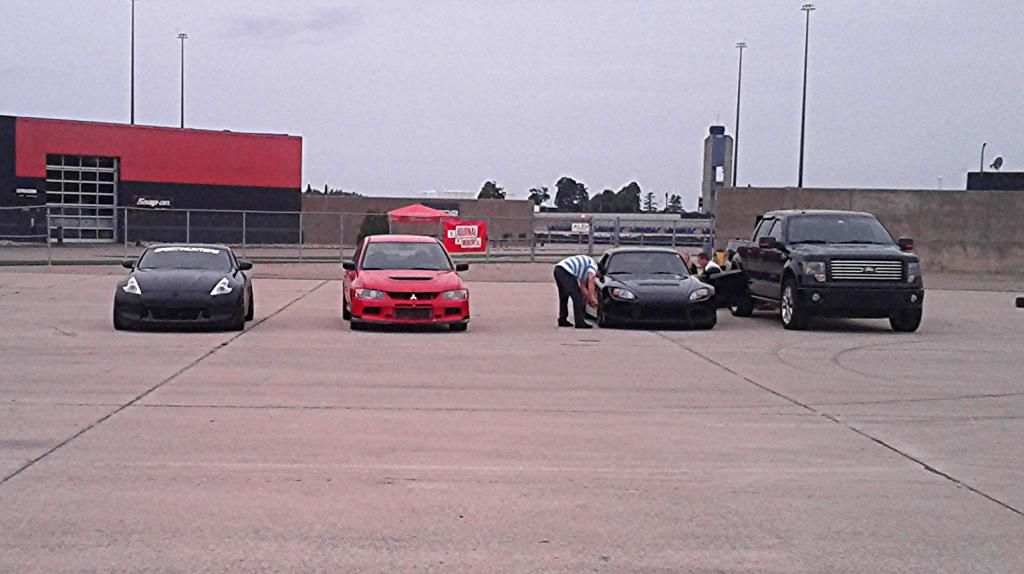 Serious Japanese hardware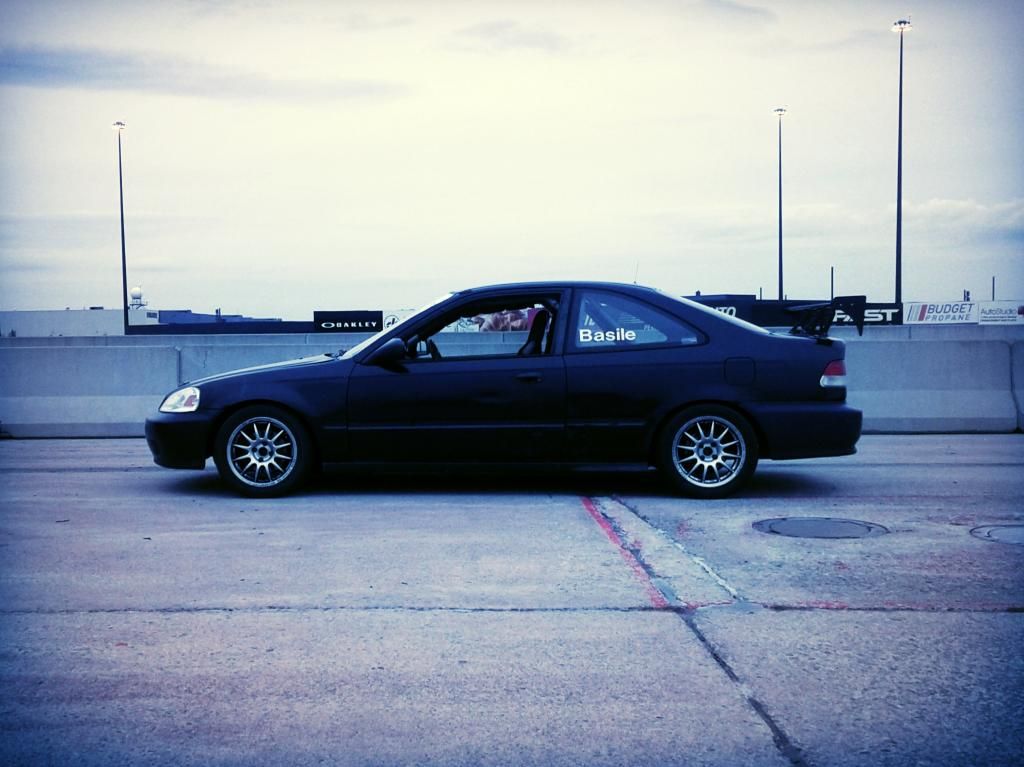 The Civic in its natural habitat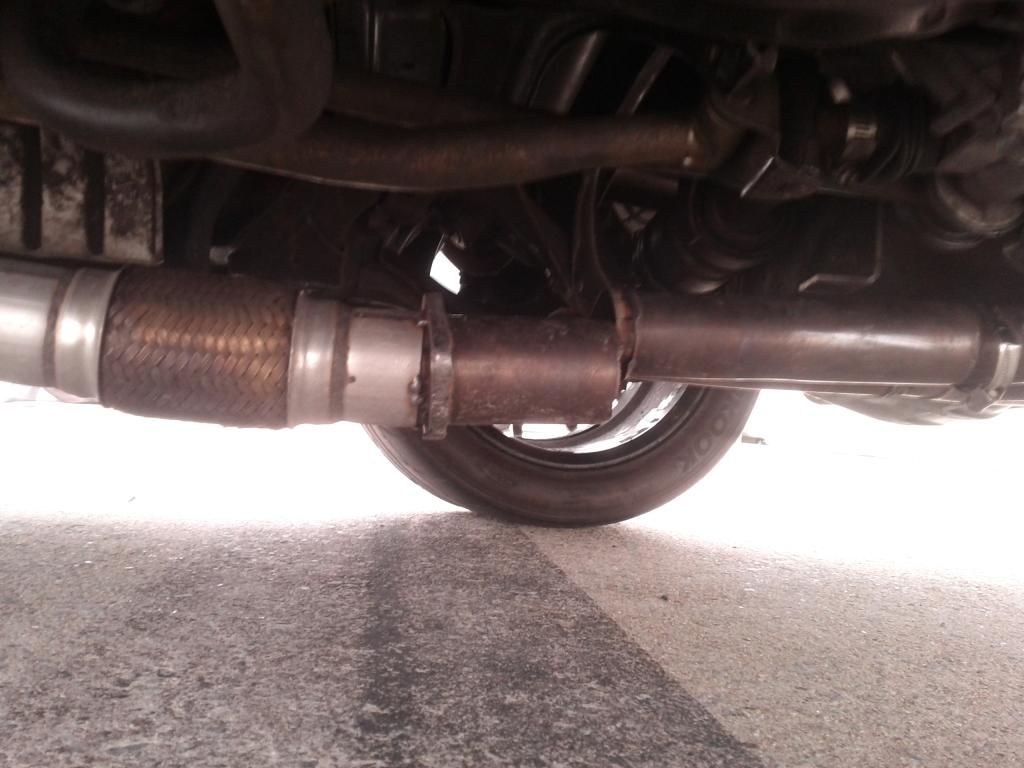 Yet another break in the stupid header!