My personal goal at the CCQ lapping day last Saturday was to finally break the 1-minute la time. It did not happen: the best I achieved was 1:00.06. Yes, that was frustrating! Still, the car was doing great, until the header cracked... for the 5th time. That was not the real issue as far as lap times. The real issue was that it began pouring rain just before lunch time, which meant we only got two sessions in the dry.
Anyway, here is the video!
And here are a few pics from the day.

Not all cars were Civics...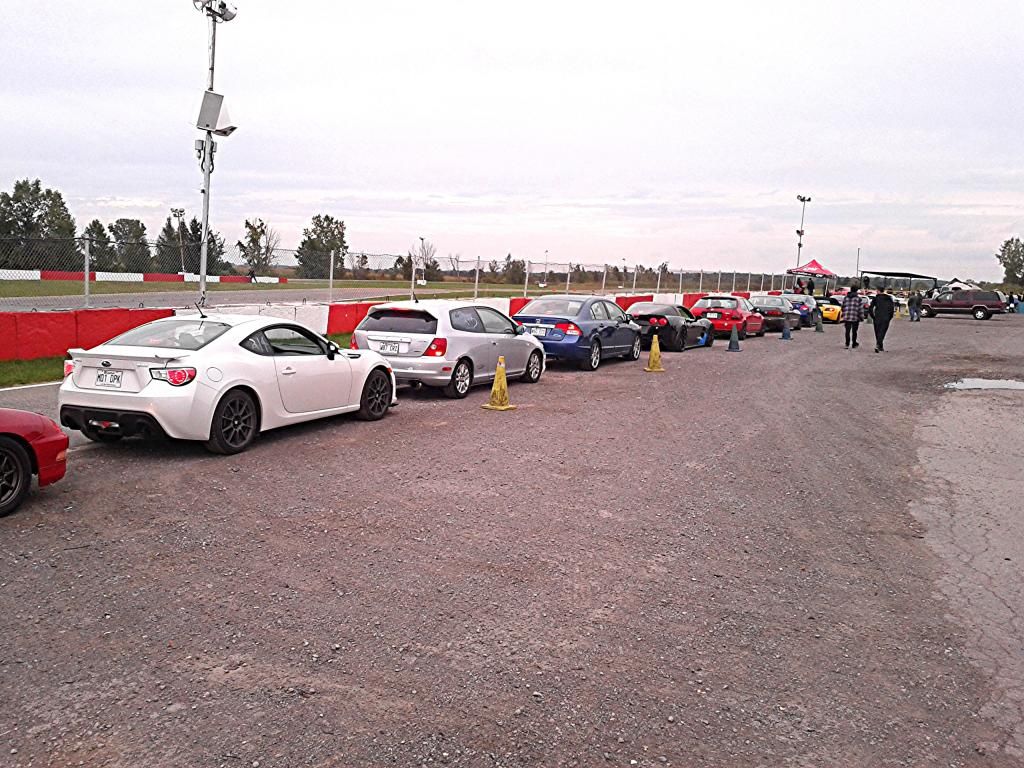 ... but most were!
My Civic with Pascal's. He had electrical issues early in the day.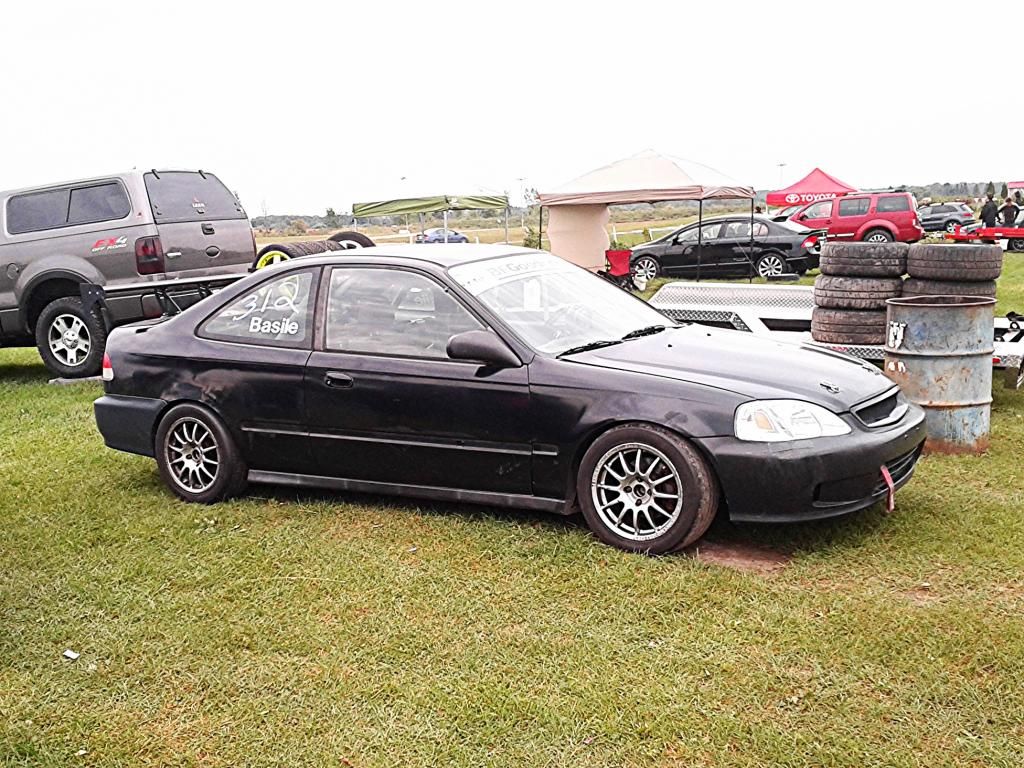 My dry setup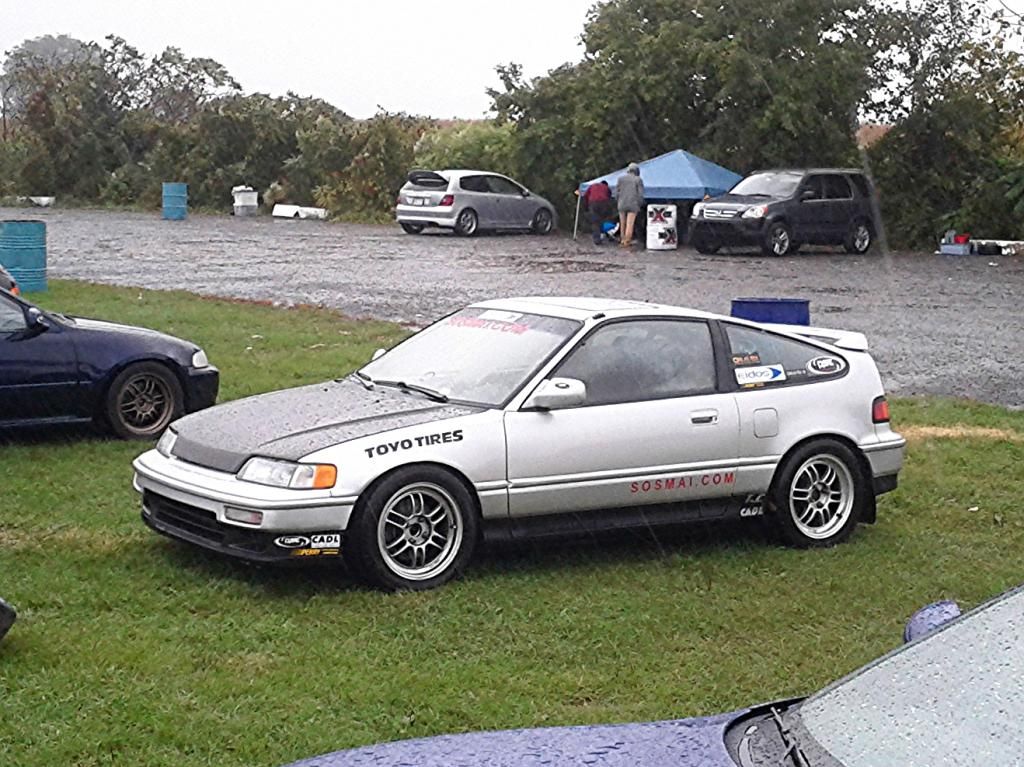 Trong's wet setup
... which looked a lot like my wet setup!