The Civic at Sanair
As I am trying to sort the Civic and get some track time before summer ends (it goes by so fast!), I arranged to meet my friend Will and my mechanic and friend Pat at Sanair last Sunday. Anyobody can take his or her car on track there for 100$. There are no flaggers and few rules. Despite this, things seemed to run rather smoothly. There were 6 or 7 other cars, many Hondas, a couple of Subarus and a Hyundai. Will hadn't driven on track for a couple of years, so I took him out as a passenger for a few laps. We started out on the SPC series tires, which are not very sticky. The car seemed to perform well on the bumpy track and was fast on the long straight. Pat arrived and went out for a few laps with his dad. He was quick right off the bat (he usually is) with a time of 1:01.5. We swapped onto some Hankook RS3's, but the car was not much faster. I managed only a 1:01.2. This leads me to believe that my RS3's are well past their prime. This would also explain my poor lap times last season on these same tires. After half a session on the Hankooks, I heard the now familiar sound of exhaust coming out of a crack in the header. I pulled over and, sure enough, the header had cracked on the opposite side of the week before. We decided to let Will run anyway until there was no more gas, and he managed to get quite comfortable with the car by the end of his last session. We headed back to Pat's garage and he repaired the header for a second time.
Back at Pat's garage to fix the header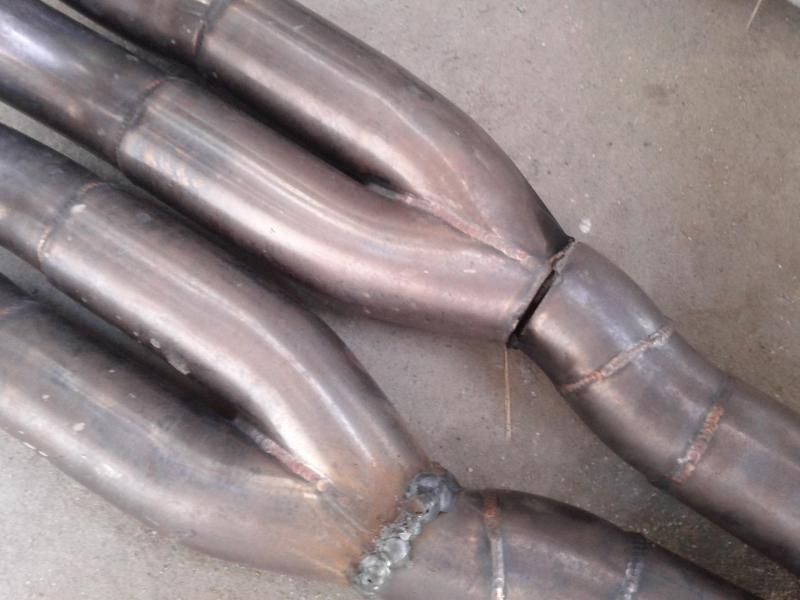 Second time the header cracks open
When I got home and looked at the data from the G2X, I saw that we hit 185 km/h on the straightaway. I had no basis for comparison, but this seemed pretty fast to me.
I decided to take the car to St-Eustache lapping the very next day. The car behaved normally, but there seemed to be very little front end grip. My best lap was a 1:02.4. I was hoping to already be in the 1:01's, but it was not to be. After about 10 laps, I again heard an exhaust leak. I pulled off the track and looked under the car, and indeed, there was a third breakage in the stupid header! I decided to go out again despite this. On my second lap, I managed a 1:02.3, but the tires seemed as if they had had enough and I never matched that time afterwards. On top of that, the temperature had started to creep up (maybe I was running lean with a hole in the header?) so I decided to call it quits and head home.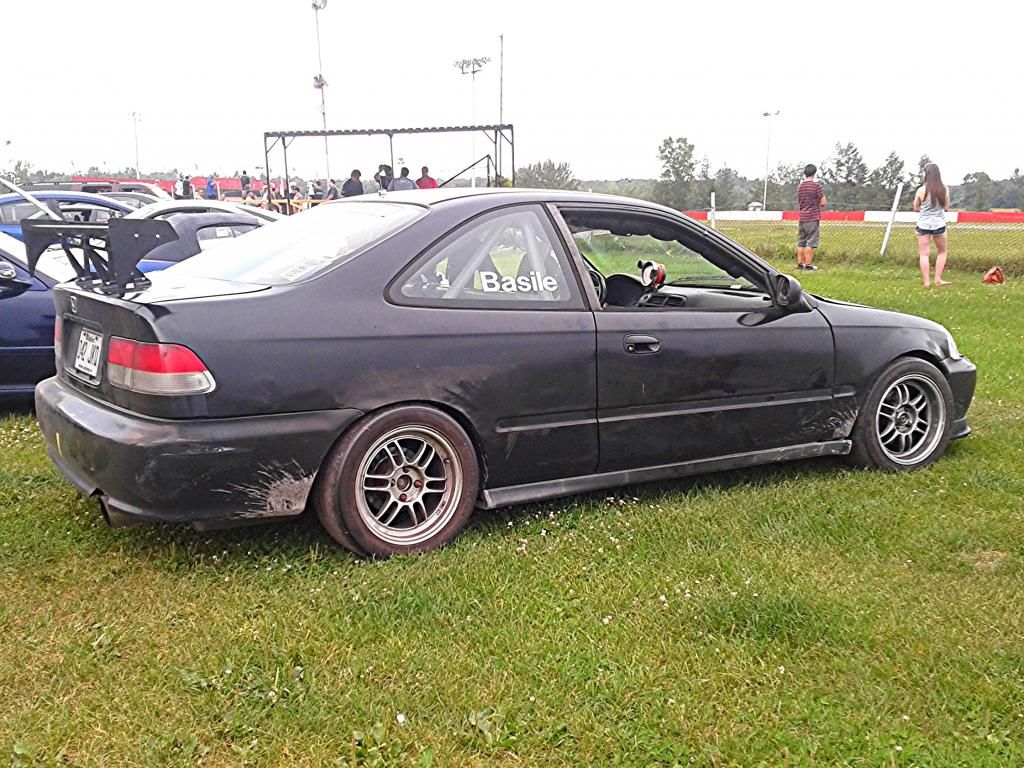 Ready for action, sort of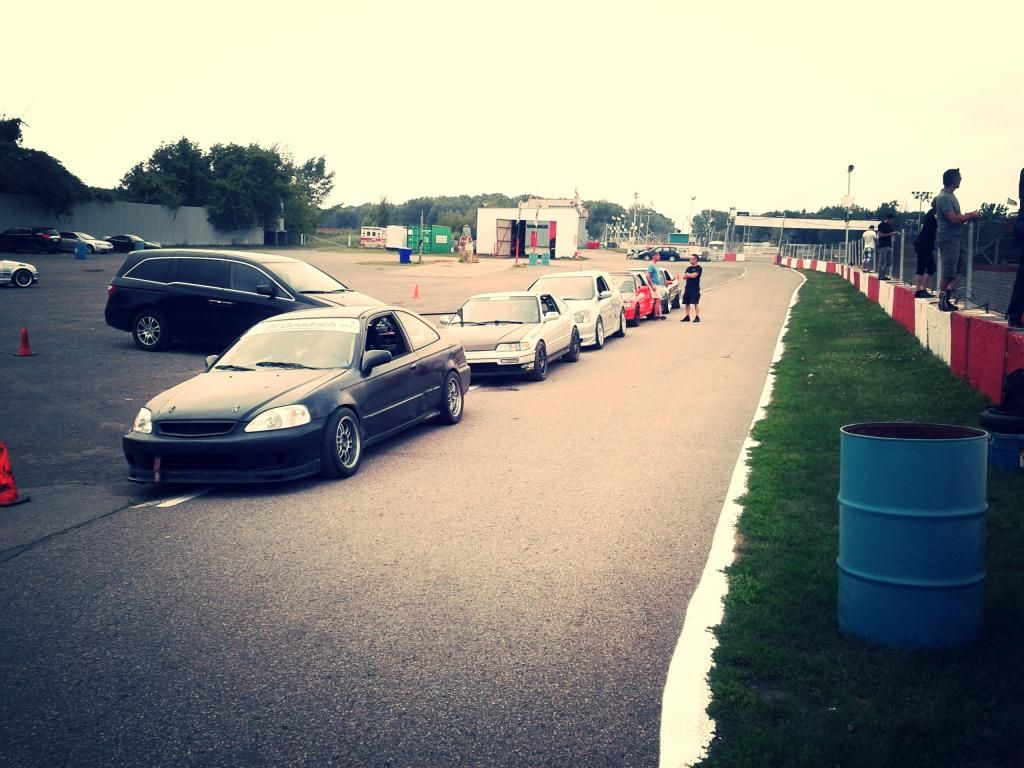 I was so impatient to get on track that I ended up first in line!
When I looked at my video to see my speeds at various points on track, I could see that the cornering speeds were quite bad everywhere. This seems to me to be the final proof that these tires are finished. One encouraging note: I reached a top speed of 155 km/h on the front straight, 5 km/h faster than ever before, with any engine. The car is harder to drive at St-Eustache with no power steering, but I think that once the engine is tuned (coming soon) and I bring some fresher rubber, it will just be a matter of taming the beast.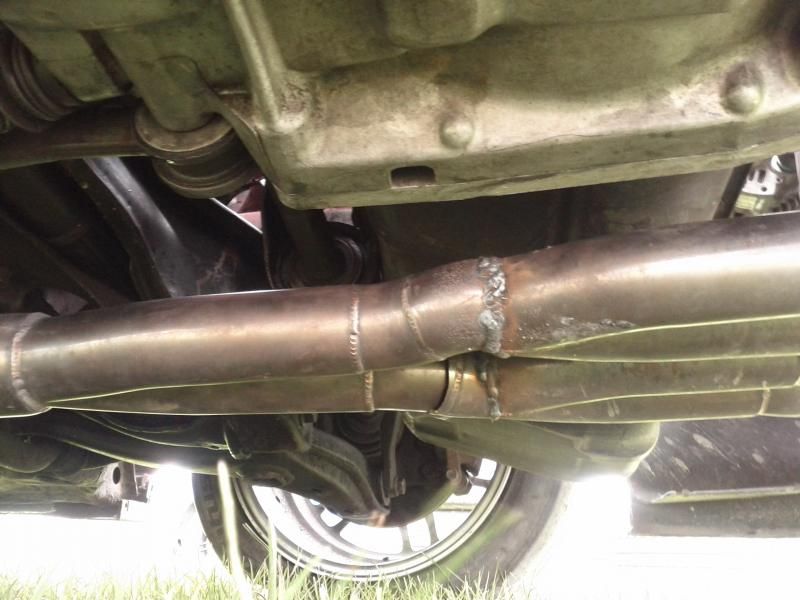 Crack number three!
Instagram photo at the oval-in by J.S. Rioux
So now the car needs a repair to the header and to have the header fixed to the block somehow. I would also like to eliminate the rattle in the exhaust and get some decent tires. The ECU needs to be tuned, but I have an appointment on August 13th for that. On the plus side, the car handles well and is properly aligned and the corner weights are not bad.
Cool cars spotted:
Jaguar XKR-S
Jaguar XJR-S
Ferrari FF
Nissan Pulsar GTi-R
BMW 1M
BMW E30 M3
Dodge Viper GTS
Dodge Viper RT/10
Lotus Elise
Cayman looks mean in this colour
Jaguar XJR-S - ugly wheels, cool car
Ultra rare Porsche 964 Turbo 3.6