The last few days have been car-intensive. Although the BMW is not fixed yet, I have been spending a lot of time behind the wheel of the Civic. On Thursday, I removed most of the vinyl stickers from the car in the hopes of achieving a more "stealth" look while driving on the street. On Friday, Alex joined me for the trip to Calabogie, where I would be instructing with the AISA school. I had initially planned to take the BMW and bask in the luxury of its ride (in comparison to my Civic!) but I didn't want to risk adding that kind of mileage without fixing the alignment issue. It worked out well for Pascal, because his girlfriend Sophie needed a car for the school to use as a student.
The school went pretty well and the weather was quite nice. I managed to get in a few laps on the short track with the Civic on Sunday (best time of 1:23.9, I believe) but sadly, neither my data acquisition system nor video recorded properly. Suffice it to say that it's a fun track and that I would need a few more sessions before I could put in some serious lap times. Also, I hadn't realized that the suspension was set to full soft. Oops.
I find it more and more exhausting jumping into my students' cars while they drive on the track. This is in part due to the fact that I am getting older. However, I think the main reason is the insane cars that people are bringing to these events. Many cars have 400 hp or more and several also have modified suspension and R-compound tires. This makes for a gut-wrenching ride for the passengers. When I started out in the sport, most of us had Golfs and Civics and we were impressed when someone showed up with an S2000. These days, an S2000 is banal, as we are used to seeing Vipers, Corvette Z06's and Porsche GT3's. Things have changed!
Some photos of the school: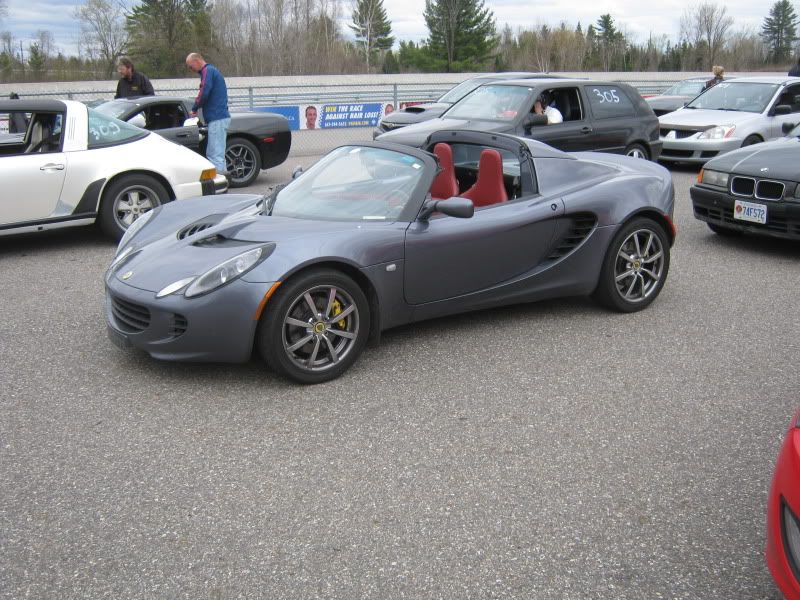 On Monday, I headed over to St-Eustache with the trusty Civic. Last week, I had managed a best lap of 1:02.69. This made me think I could break into the 1:01 range at some point this season. Little did I expect to reach this goal so early in the season. As can be seen in this video of me trying to Follow a Lotus Elise, I managed a lap of 1:01.83. The Lotus was even faster. Also, Pascal told me he ran a 1:01.2 in his STi. This seems to support my theory that the track is one second per lap faster than last year due to the new asphalt. I also got to drive a student's Porsche 997 Turbo convertible for a few laps. The car feels planted and has a lot of usable torque. It must be hard not to drive over the limit on the street with a car like that…
Here are some of JAG's awesome photos: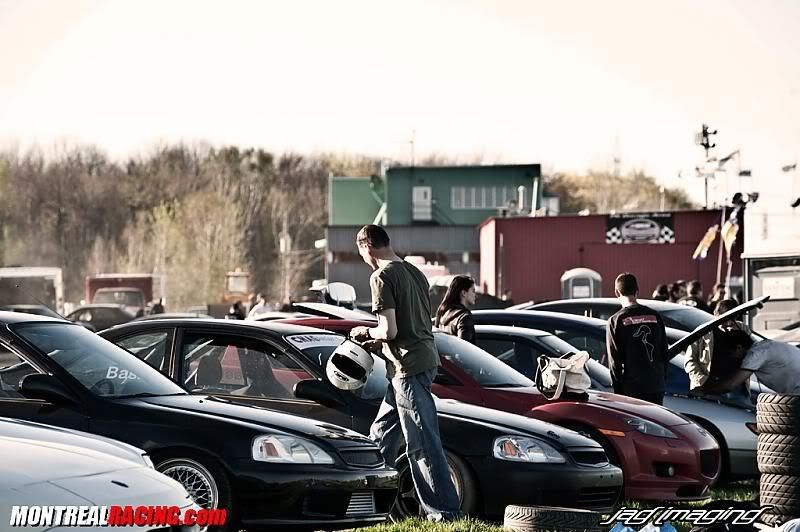 And here is the video: