I know I have not posted in a while. I have a few minutes of free time, so here are some updates!
It's my birthday today. I'm 37. I saw what I want this morning on my way to work: a Mitsubishi Lancer Evo 8. I really love these cars.
Speaking of Evo's, Carl was gracious enough to allow me to run a couple of sessions in his Evo 10 at the ASE Lapping Club's winter lapping day last Sunday. Here are a few photos by JAG: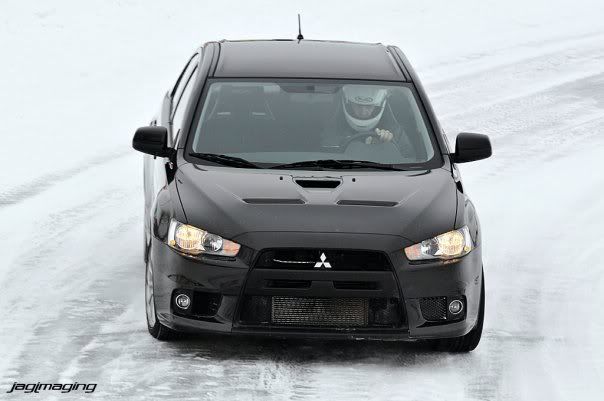 Learning to drive the Evo 10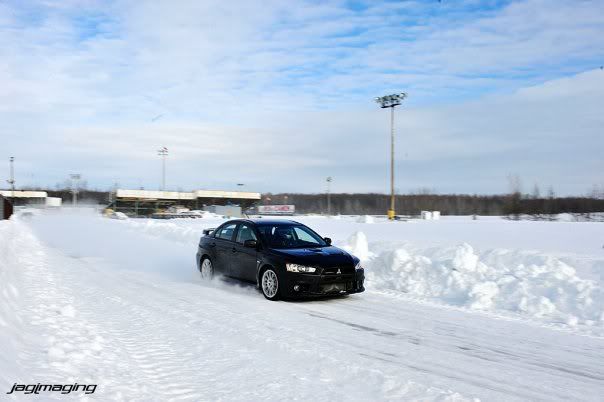 Careful, the car is borrowed!
Fun in the snow
Oops, a bit too close to the edge...
AWD + snow = fun!
Not all the Lancers were EVOs
The car is stupidly fast in the snow. I'm no expert at driving an AWD car in slippery conditions, but I managed to pick up a bit of experience. We realized that running in Tarmac mode was more fun than running in Snow mode. With the Tarmac mode, you can provoke the rear of the car with the gas pedal
In other news, my girl's basketball team won a second game last Saturday in convincing fashion. Although the team is only 2 and 5, we are in the positive in the points for / points against column. When we lose, it's not by much. When we win, we win big! The team's offence is finally starting to pick up. We have a non-points tournament next weekend in Cowansville, and I hope we can string together a couple of wins.
I haven't had a game in my men's league since before the holidays. We hadn't lost in a while and I hope we can continue the streak this Friday
I managed to keep running twice a week during the holidays. Alex gave me a great GPS watch with heart monitor for Christmas. It's great fun to analyze your speed, heart rate and the route you took from the comfort of home. I even figured out how to map my runs with Google Earth. Pretty cool! It's been cold out, but one stays surprisingly warm when running!
Cool cars spotted:
Audi RS4
New Audi S4
Mitsubishi Lancer Evo 8
BMW M3
BMW M5
BMW M6
Bentley Continental
AMG C63
AMG G55